UVA men's lax beats Maryland 17-16; Wins Seventh National Championship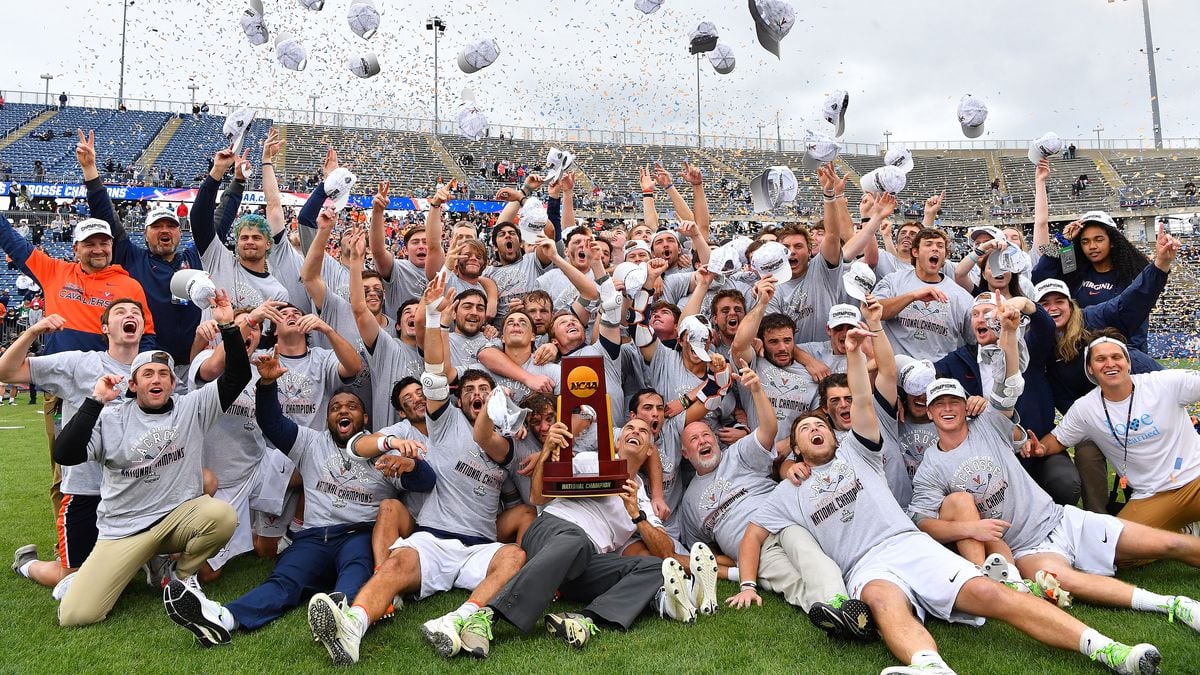 Updated: May. 31, 2021 at 9:15 PM EDT
CHARLOTTESVILLE, Va. (WVIR) - Goalie Alex Rode made a save with five-seconds left, and the Virginia men's lacrosse team hung on to beat Maryland 17-16 in the NCAA National Championship Game on Monday in East Hartford, CT.
The Cavaliers led by as many as five goals in the 4th quarter, before the Terps cut the deficit to one with 0:11 left.
Maryland won the ensuing faceoff, but Rode sealed the victory with his 12th save of the match.
Rode says, "I had a rough day. Wasn't my best day in goal, and our defense actually played great. FOGO took a shot and I was a little nervous, thought I owed my team a couple, and luckily it hit me in the body. Defense played great, shooting that FOGO down the middle and giving them a shot that I hopefully can save. Really all power to them."
Jared Connors says, "It's definitely tough. It's definitely tough. That's why you spend so much time with your defense and with the guys that you play next to, because it all comes down to chemistry in that situation, knowing you can look your guys in the eye and say, we've got this, we're all right, we've been here before. Really at the end of the day, it just came down to our chemistry, and being able to look at each other, and knowing that we could rely on each other, and we were going to leave it all out there and give everything that we had."
Senior Matt Moore and freshman Connor Shellenberger each had four goals and two assists for Virginia, while Jeff Conner had a hat trick.
The former STAB star, Shellenberger, has seen UVA win national championships, but this was his first as a member of the program.
"Yeah, for it to become a reality is insane," says Shellenberger. "It's what you dream of as a kid, and even going back to 2011, when they beat Maryland in the championship, and being in the stands, and seeing that celebration, 10 years fast forward and to be a part of it is unreal."
"He's been a great player," head coach Lars Tiffany said, of Shellenberger. "You can see the stats. He put up big numbers all year. But it was really when you saw him here in the month of May, because he was seeing elite cover defense men. He didn't back down. He was going after people, and his ability to beat his man top side or if they're taking away top side for him to lower his shoulder and inside roll like he did on Grill at one time today for a goal, it's uncanny. I'm amazed."
The national title is the seventh for UVA, and the first back-to-back championships in program history.
Virginia won the title in 2019, and the 2020 tournament was not held, due to the pandemic.
"There's no question it's really hard," says Tiffany. "We got two one-goal wins over a great North Carolina team and a great Maryland team, and Alex Rode making all these great saves for us. Just a couple balls go the wrong way --it's really, really difficult to do this."
Copyright 2021 WVIR. All rights reserved.