Dr. Lorna Breen Health Care Provider Protection Act passes through Senate committee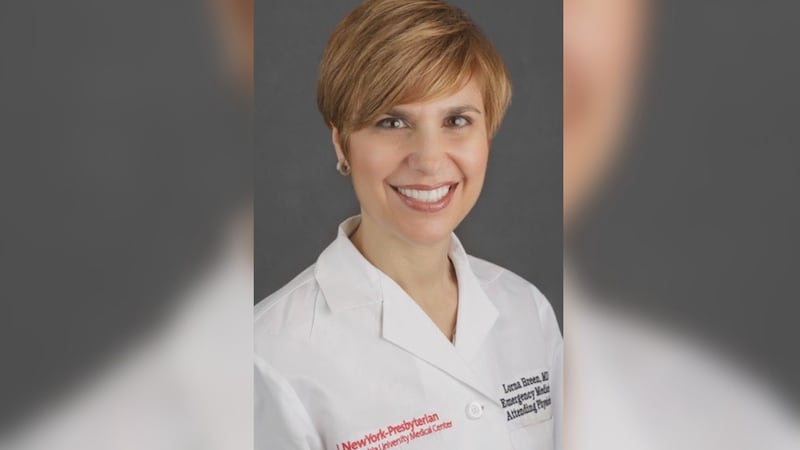 Updated: May. 25, 2021 at 4:36 PM EDT
CHARLOTTESVILLE, Va. (WVIR) - Pulling long hours and being on the front lines of the coronavirus pandemic can take its toll on healthcare professionals. Now, a bill aimed to promote better mental health among those professionals is making its way through the Senate.
The Dr. Lorna Breen Health Care Provider Protection Act is named in honor of the Charlottesville-born doctor who died by suicide in April 2020. After the tragedy, her brother-in-law says they had two options: step back or jump into action.
"It hurts because she is not with us, and yet we know that she is with us in spirit," Corey Feist said.
After the death of Dr. Breen last year, Feist and his wife started the Lorna Breen Heroes' Foundation to honor her legacy.
"My wife Jennifer and I heard this collective cry for help from across the world and across the United States from health care professionals who had been suffering in silence, or who knew people who had been suffering in silence for years," Feist said.
The foundation works on both the federal and state levels advocating for the mental health of frontline medical workers.
"We've tried to work with a coalition of healthcare professionals and other organizations to identify what each state licensing requirements are relative to disclosure of mental health," Feist said.
One such effort has now culminated in the Dr. Lorna Breen Health Care Provider Protection Act. Sponsored by Senator Tim Kaine , it will establish grants for training in strategies to address mental health and establish a national education and awareness initiative. Kaine called it a good first step.
"So many doctors report exactly the same thing she was feeling: That they wouldn't seek care or that if they did, they would do it only privately. They wouldn't acknowledge that they were seeking mental health services. We have to break down stigma for seeking mental health across society but especially among our healers," the Democratic senator said.
The bill passed unanimously through the Health, Education, Labor and Pensions committee Tuesday, May 25. Kaine says the mood in the room shows the potential for bipartisan passage in the full Senate.
"The comments made by Chair Murray, Patty Murray of Washington, ranking member Senator Burr of North Carolina, and Senator Cassidy of Louisiana, the physician. Those comments show that they not only thought this was good policy, but that they've had the same kinds of conversations," Kaine said.
The bill now heads to the Senate floor where Kaine hopes it will pass via unanimous consent. That's meant to expedite passage, so it goes over the House quicker. That said, just one senator can object so it could lead to further negotiating before heading to the House.
Copyright 2021 WVIR. All rights reserved.