Trump endorses Glenn Youngkin for Virginia Governor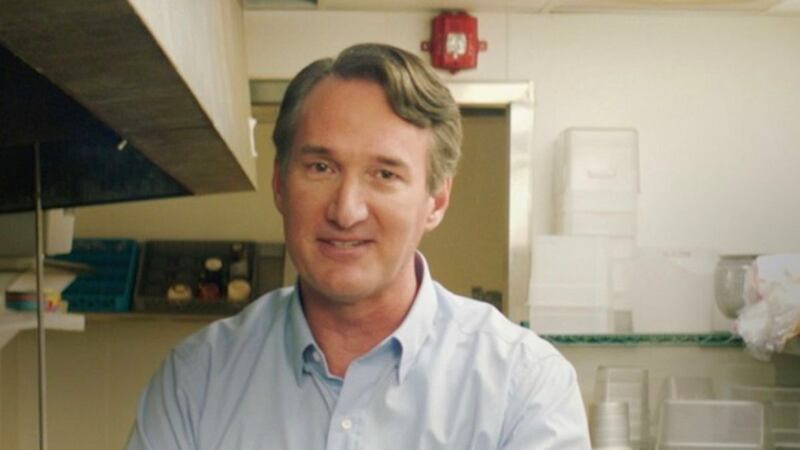 Updated: May. 11, 2021 at 3:50 PM EDT
FALLS CHURCH, Va. (AP/WWBT) - Political newcomer Glenn Youngkin will be Virginia's Republican gubernatorial nominee after businessman Pete Snyder conceded Monday night.
Snyder posted his congratulations to Youngkin on Twitter.
Youngkin also took to Twitter to say that he was "prepared to lead, excited to serve and profoundly humbled by the trust the people have placed in me."
Former President Donald Trump has given his endorsement to Youngkin for Virginia's governor. Trump issued the following statement on Tuesday.
"Congratulations to Glenn Youngkin for winning the Republican nomination for Governor of Virginia. Glenn is pro-Business, pro-Second Amendment, pro-Veterans, pro-America, he knows how to make Virginia's economy rip-roaring, and he has my Complete and Total Endorsement! Glenn is running against Bill Clinton's longtime enabler, Terry McAuliffe. Terry McAuliffe was the Clintons' bagman in more ways than one, from the cover-ups to the get-rich-quick schemes, and his deals with Communist China look suspicious. He was responsible for many of the problems Virginia currently has. Virginia doesn't need the Clintons or the Communist Chinese running the state, so say no to Terry McAuliffe, and yes to Patriot Glenn Youngkin!"
Former Virginia Governor Terry McAuliffe, who is running for the Democratic nomination, also weighed in after Trump made the endorsement.
"Glenn Youngkin spent his campaign fawning all over Donald Trump, and now Trump has returned the favor by wholeheartedly endorsing him. Virginians have rejected Donald Trump's hate, conspiracy theories, and dangerous lies at every turn, and we're going to do it again to his hand-picked, extreme right-wing candidate Glenn Youngkin this November.
"Glenn Youngkin is running for Governor to roll back all of the progress we have made over the past eight years. He wants to make it harder to vote, attacks reproductive and LGBTQ+ rights, and is a rubber stamp for the NRA's dangerous agenda. I've defeated extremists like Glenn before, and I've got the big bold policies and broad, diverse coalition to do it again."
More than 30,000 delegates cast ballots at a convention Saturday.
Ballot counting in the governor's race began Monday.
Under the ranked-choice voting system implemented by the party, the votes of the last-place candidate were redistributed based on whom those delegates designated as their second choice.
The process was to be repeated until a candidate gained a majority.
After the first five rounds, Youngkin lead over Snyder. Hard-right candidate Amanda Chase was in third.
Youngkin was scheduled to hold his first official event at the Republican gubernatorial candidate on Tuesday.
(Copyright 2021 The Associated Press/WWBT. All rights reserved. This material may not be published, broadcast, rewritten or redistributed without permission.)
Want NBC12's top stories in your inbox each morning? Subscribe here.