Richmond Police vehicle involved in crash near crime scene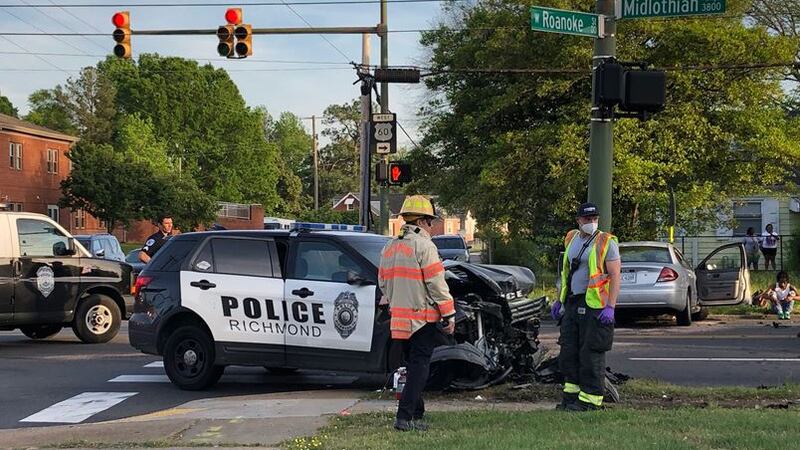 Updated: Apr. 27, 2021 at 7:47 PM EDT
RICHMOND, Va. (WWBT) - A Richmond Police vehicle was involved in a crash Tuesday night near a crime scene.
The officer involved crashed into a pole at the corner of Midlothian Turnpike and Roanoke Street around 6:30 p.m. Another vehicle with some front-end damage was also at the scene of the crash.
It's unclear what led to the crash.
Just blocks away, numerous police crews were responding to a reported shooting at The Belt Atlantic apartments.
Police say the officer involved in the crash is expected to be okay.
Copyright 2021 WWBT. All rights reserved.