Virginia teachers are going to be assessed on 'cultural competency.' What does that mean?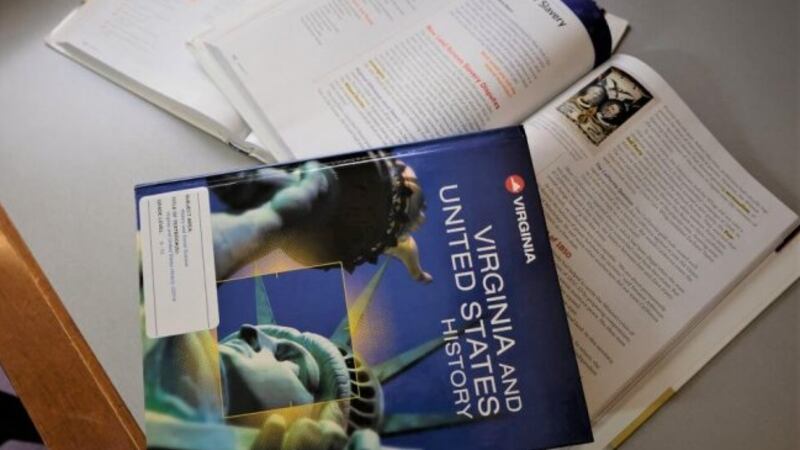 Published: Apr. 1, 2021 at 9:44 AM EDT
Makya Little was helping her fourth-grade daughter review for the Virginia Studies SOL, a standardized test on state history when she found herself taken aback by one of the questions on the study guide.
"She gets to this one question that says 'What's the status of the early African?'" said Little, who lives in Prince William County. The correct answer, according to the class materials, was "unknown. They were either servants or enslaved."
"I got really, really upset," Little said. While historians widely agree that the first Africans to arrive at the Jamestown settlement were enslaved, there's been contentious discussion on the topic — some of the state's own study materials also state that it's "unknown" whether they arrived as slaves or indentured servants. The school division didn't provide any of that context, and Little said multiple thoughts flashed through her head. The information was "misleading," she added and seemed designed to "soften how early Americans treated Black and Indigenous people" (another prompt on the study guide stated that native people and English settlers had a "trade relationship").
Little had never thought of herself as an education advocate — before that day, she had never regularly attended PTA or school board meetings. But seeing her ancestors "relegated to slaves or servants," as she put it, made her realize that something had to change.
Her efforts to change the way Black history is taught in Virginia schools ultimately got her appointed to the state's Commission on African American History Education, where Little served as an advocate for parents and historically black colleges and universities (she graduated from Florida A&M University, a highly ranked HBCU).
As a result of that commission, and years of concern over the state's standards of learning, Virginia legislators passed a bill this year that mandates African American history training for many teachers and sets new inclusivity standards for educators.
The state has long grappled with outdated and omissive curricula that — in many cases — mischaracterize important moments in African American history, experts say. But a nearly year-long review by the commission found that many teachers also struggle to incorporate Black history in the classroom.
"In Virginia, teachers have been criticized for questionable activities meant to teach African American history and engage around difficult topics," the commission's final report reads. In some cases, those have included a mock slave auction or asking Black students to pretend to pick cotton. Experts say many educators lack the training and cultural knowledge to sensitively approach difficult topics or tie diverse perspectives and learning materials into their classroom curriculum.
Earlier this year, the General Assembly passed legislation from Sen. Mamie Locke, D-Hampton, and Del. Clinton Jenkins, D-Suffolk, that requires teachers, principals and superintendents in Virginia to be evaluated on "cultural competency." The measure was supported by the Virginia Education Association, one of the state's largest teachers' unions. Last week, the state's Board of Education also added "culturally responsive teaching" to its list of performance standards for teachers.
"Cultural competency and equitable practices are essential for teachers to achieve success in the commonwealth's increasingly diverse schools," BOE president Dan Gecker said in a statement. The board framed the addition as a "new expectation" that will change how the state evaluates teachers — and how students across Virginia are taught.
READ MORE ON VIRGINIAMERCURY.COM >>>

The Virginia Mercury is a new, nonpartisan, nonprofit news organization covering Virginia government and policy.