Teenage girl dies after being shot in Henrico's west end; suspect in custody
Updated: Mar. 27, 2021 at 3:14 PM EDT
HENRICO COUNTY, Va. (WWBT) - Police say a minor is in custody following a shooting in Henrico's West End that left a teenage girl dead.
A Saturday release from Henrico Police stated a juvenile male was brought into custody under petitions for second-degree murder, possession of a firearm by juvenile, and use of a firearm in the commission of a felony.
The juvenile's identity is being withheld because of his age. He will be transported and and processed at the Henrico County Sheriff's Office.
Officers were called to the 1900 block of Windingridge Drive around 4:30 p.m., in the Gayton Forest West subdivision. Police say a teenage girl was shot and taken to a local hospital where she later died.
A public Facebook page, Liberty Tree Farm LLC, stated their "beloved daughter and joyful farmer," Lucia Whalen Bremer, was killed in a "senseless act of gun violence" on March 26.
Police say the gunman, who witnesses say had a mask on, left the scene on foot. Police planned a reverse 911 call to alert people who live in the area about his description.
The suspect was described as a "younger Black male" who was wearing a two-toned hooded sweatshirt with camouflage bottoms. The suspect was also wearing a mask.
"There were some yard guys down the street yelling 'gunman gunman'. I was just screaming for my husband to hurry home," said Meagan Cinder who lives in the neighborhood. "My son was crying because he was scared. You just don't think that's going to happen out here."
A witness says he was working at a home nearby and he says he saw two girls walking a path with a man behind them. He assumed they were together. He continued with his work and then he heard gunshots.
The worker said he came back to the front yard and saw the man jogging away, putting a gun in his pants. The witness then saw legs behind a car in a driveway nearby and ran over and found the girl. He says he started CPR on her before emergency crews arrived.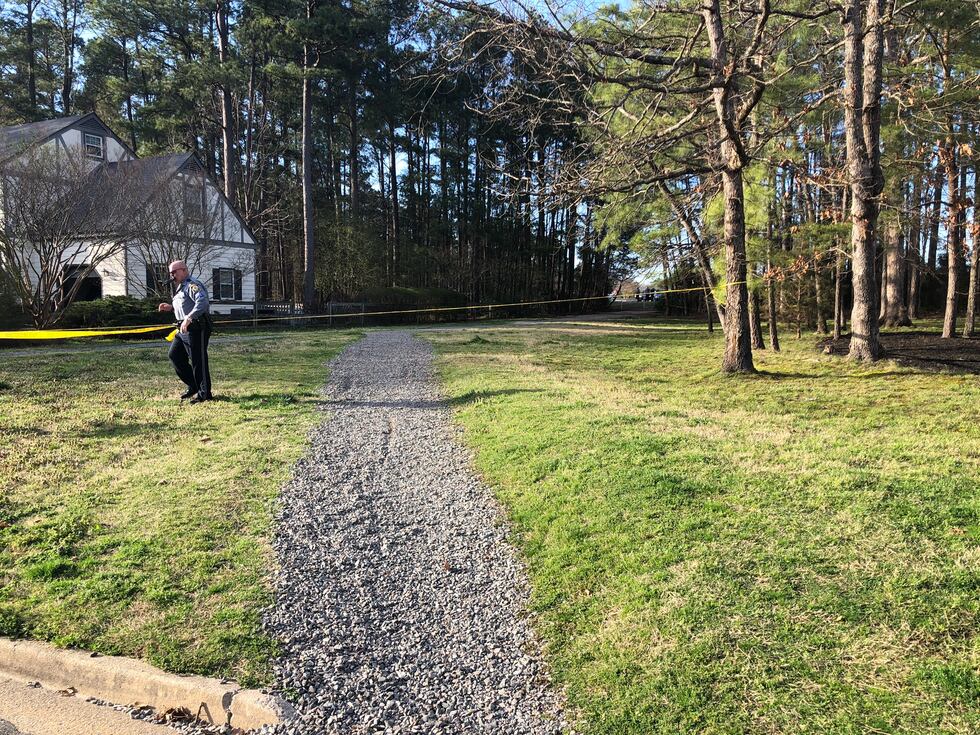 Godwin High School is located near the shooting. The district released a statement saying the staff and student-athletes at the school are safe.
"I have been working closely with HCPS spokesperson Andy Jenks due to our proximity to Godwin High School," Pecka said. "We want to work closely with our community and keep everyone informed."
"Our thoughts are with the family, HCPS student body, and faculty during this untimely death," Pecka said.
In light of the shooting investigation, the school's Friday night football game has been canceled.
Police ask that anyone with information on the shooting call police at 804-501-5000, Crime Stoppers at 804-780-1000, or submit tips on your smartphone/tablet at p3tips.com.
Copyright 2021 WWBT. All rights reserved.