Richmond to install new traffic signals for pedestrians, bicyclists at crosswalks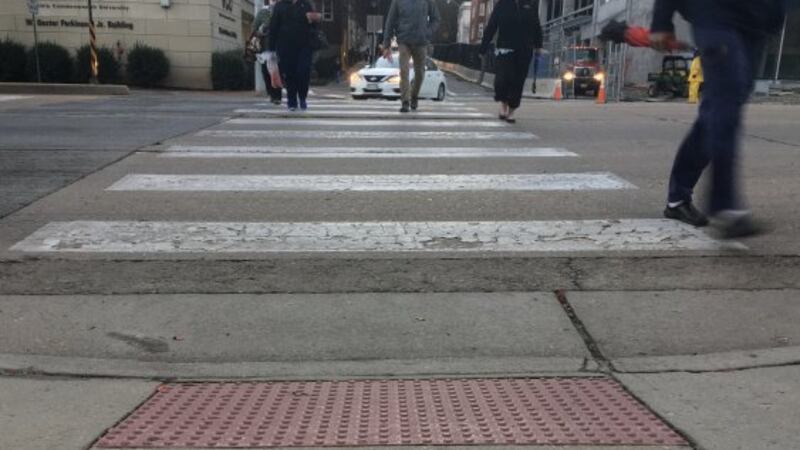 Updated: Feb. 26, 2021 at 4:35 PM EST
RICHMOND, Va. (WWBT) - Richmond will activate its first Pedestrian Hybrid Beacon at Grove and Somerset avenues in March, beginning a transition to new traffic signals for pedestrians and bicyclists in some intersections.
The Pedestrian Hybrid Beacon is designed to help pedestrians and bicyclists safely cross busy, multi-lane or high-speed streets. The beacon consists of two red lenses above a single yellow lens. The lenses remain "dark" until a pedestrian pushes the call button to activate the beacon.
When pedestrians or bicyclists press the button, motorists will see a flashing yellow signal, signifying that motorists should slow down and prepare to stop.
The flashing yellow beacon will become solid yellow. At this time, motorists should stop if able. Pedestrians will continue to see a "don't walk" indication.
Once the light becomes solid red, motorists are required to stop. Pedestrians may cross the street.
Afterward, the light will begin flashing red. Motorists are still required to stop. If pedestrians and bicyclists have finished crossing the street, the driver can proceed.
Until the signal is pressed again, the beacon will remain in dark mode and drivers can proceed at the posted speed limit.
Pedestrian Hybrid Beacons are planned for the following locations:
Belvidere Street at Virginia War Memorial

Broad Street at 16th Street

Forest Hill Avenue at Huguenot High School

Hull Street at Silverwood

Hull Street at Worsham Way

Laburnum Avenue at Holton Elementary School

Leigh Street at Abner Clay Park

Main Street at 24the Street (GRTC)

Main Street at Chimborazo Park/Pear Street

Semmes Avenue at Canoe Run Park

Semmes Avenue at Carter Jones Park

Williamsburg and Stony Run
The beacons are part of the city's Vision Zero initiative to eliminate fatal and serious injury crashes, according to a release from the Department of Public Works. Other initiatives include installing high visibility crosswalks, flashing beacons and in-street STOP for pedestrian signs at some intersections.
Copyright 2021 WWBT. All rights reserved.