Multiple casino resort proposals made for Richmond
What are the next steps for city leaders?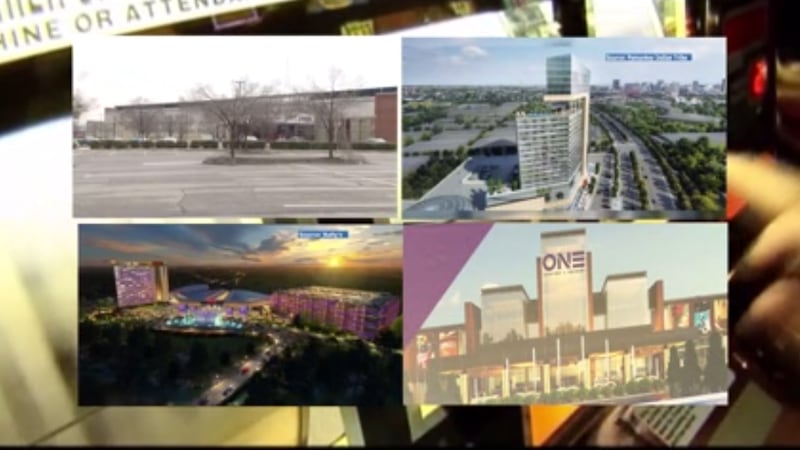 Updated: Feb. 23, 2021 at 11:20 AM EST
RICHMOND, Va. (WWBT) - Multiple proposals to build a resort casino in the City of Richmond have been submitted for consideration.
"Which of these projects will provide the greatest benefit possible to the City of Richmond? And that means more than just revenue, we're talking about community benefits that are going to uplift our community and centered around economic justice," said Richmond Mayor Levar Stoney.
Bally's Richmond Casino Resort proposal describes it as a world-class, destination resort, hotel and casino that will span more than 1.6 million total square feet. It will include a casino, sportsbook, hotel, resort-style pool, dining and retail outlets, and a flexible space for live entertainment and conferences.
A $350 million casino was also proposed by the Pamunkey Indian tribe. It would be built on the 5000 block of Commerce Road, about 4 miles south of the property it originally proposed 13 months ago, which is next to South Richmond neighborhoods that opposed the plan.
A $517 million casino was announced on Tuesday by a company called Urban One. If successful, the company says they would be the majority investor in what it says would be the only majority Black-owned casino in the country.
"They're licenses, they're resources of the community. The people who are going to patronize these venues are consumers and citizens and taxpayers and they should absolutely have a right to participate in the up side of that and not just be customers," said Alfred Liggins, Urban One Chief Executive Officer.
Another proposal was made for a $600 million offer from Cordish Companies for a casino on the current movieland property in Scott's Addition - similar to what exists at Baltimore's inner harbor.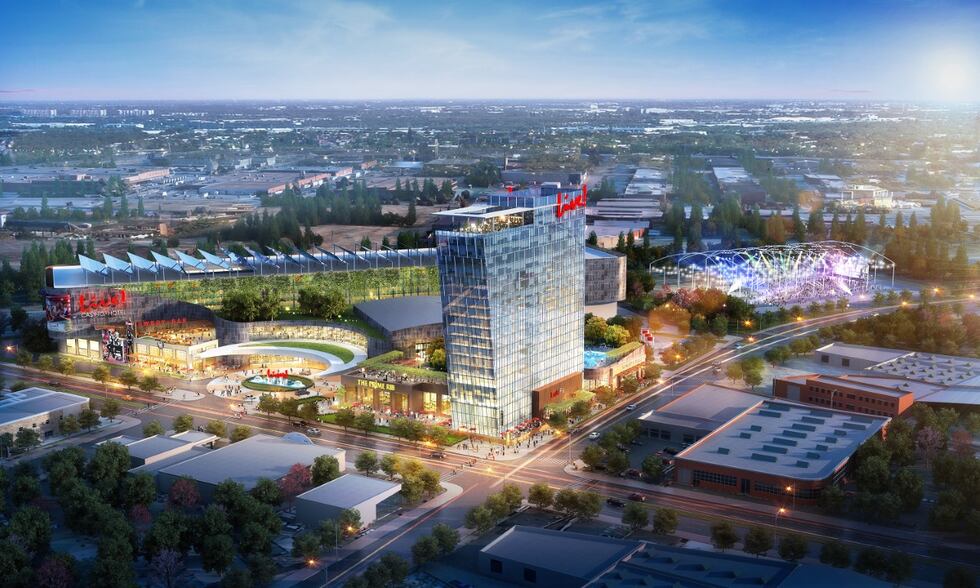 A city panel will recommend their top proposal, and then Richmond City Council will ultimately have to vote on which one they think is best.
"We will be looking to hear from the community because that's the most critical voice in this entire process," said Leonard Sledge, Richmond City Economic Development Director.
Golden Nugget Hotels & Casinos announced its proposal to develop a $400 million Golden Nugget Richmond Hotel & Casino and donating over $70 Million to the Richmond community and creating over 1,200 jobs for the city. It will take 36 months to complete.
The targeted location for the project will be within the City of Richmond and is located six miles from Downtown and 20 miles from Richmond International Airport.
Wind Creek Hospitality proposed a $541 million project that would include two phases. The proposal includes 100,000 square feet of casino gaming space with 2,500 slot machines and 120 table games, two 252 room hotel towers, seven food and beverage venues, a spa, indoor pool and fitness center, and a 67,000 square foot family-friendly entertainment center.
The proposed location would be near the Oak Grove and Manchester area.
A referendum is expected to be held in the fall so that voters will get their chance to say whether or not they want a casino at all.
Copyright 2021 WWBT. All rights reserved.