Pro-Trump Republican picked for Va. redistricting commission tweeted about 'rigged' election, used slurs for female celebrities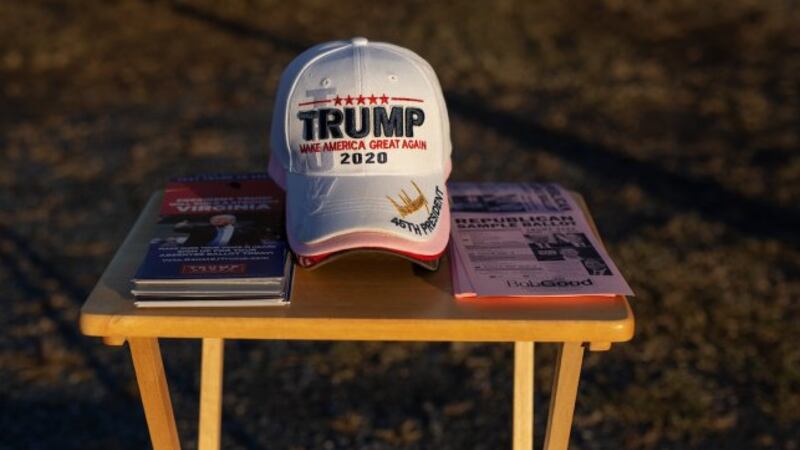 Published: Jan. 14, 2021 at 7:34 AM EST
A Fredericksburg-area Republican picked for one of the citizen seats on Virginia's new redistricting commission previously made vulgar or degrading online comments about President Donald Trump's detractors, calling Olympic skier Lindsey Vonn a "bimbo" and actress Jane Fonda a "b*tch c**t."
Before the November election, Jose Feliciano Jr., a 52-year-old U.S. Marine Corps veteran who listed his current job as an agent in the Federal Communications Commission's public safety bureau, tweeted a photo of a pro-Trump highway caravan and said the only way the president could lose was a "rigged election."
Screenshots of the tweets were circulated by the National Democratic Redistricting Committee, which works to advance Democratic interests in redistricting processes throughout the country.
In a statement, the NDRC said Feliciano's online activity shows he is "unfit to serve" on the commission and questioned why Republicans in the House of Delegates would nominate him to fill one of the four citizen seats reserved for the GOP.
The Mercury could not independently review Feliciano's Twitter account because it was taken down after he was appointed to the redistricting commission last week. Feliciano said he took the account down Saturday "as a protest to them suspending President Trump." In an email to the Mercury, Feliciano verified the tweets were his. He said that, in anger, he "used some language I should not have used," adding what's "done is done."
"Looks like other posts are singled out because I am pro-Trump, well I am pro-Trump," he said.
Twitter suspended Trump's account over the president's role in inspiring the attack on the U.S. Capitol last week by the president's supporters, violence Feliciano said he fully condemns.
Feliciano was among the 16 nominees for the commission put forward by House Minority Leader Todd Gilbert, R-Shenandoah.
His application included a letter of recommendation from Del. Mark Cole, R-Spotsylvania, who recently signed on to a letter asking Vice President Mike Pence to overturn Virginia's 13 Electoral College votes for President-elect Joe Biden based on unfounded fraud suspicions.
House GOP spokesman Garren Shipley declined to comment on Feliciano's tweets, saying "we don't comment on redistricting matters."
Amigo Wade, a legislative staffer who worked with the judges on the process, said the selection committee "will not comment on its decisions regarding the selection of the citizen members."
The redistricting process hasn't started yet. The seats on the 16-member commission, approved by voters in November, were just recently filled, with Gilbert and other General Assembly leaders playing a key role in picking which of the more than than 1,200 Virginians who applied were best equipped for the important work of redrawing the state's legislative and congressional maps in a fair manner.
READ MORE ON VIRGINIAMERCURY.COM >>>

The Virginia Mercury is a new, nonpartisan, nonprofit news organization covering Virginia government and policy.