Demolition begins at Virginia Center Commons for indoor sports facility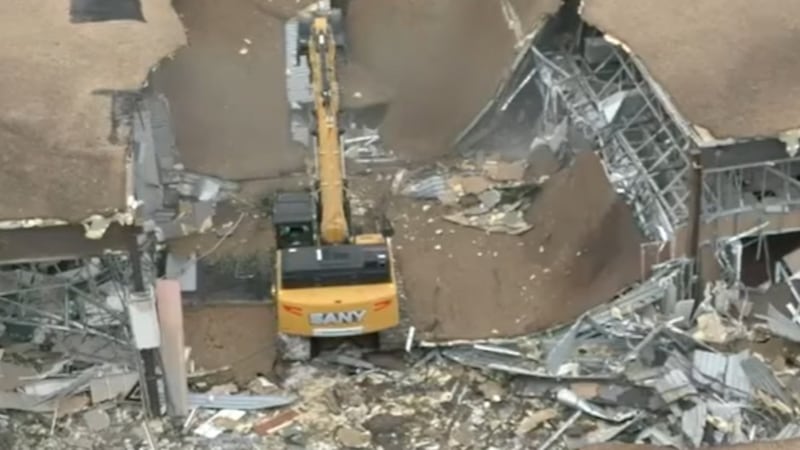 Updated: Jan. 14, 2021 at 1:22 PM EST
HENRICO, Va. (WWBT) - Crews are on the scene demolishing the former Sears building to make room for the new indoor sports facility and convocation center.
The Henrico County Recreation and Parks center will feature more than 115,000 square feet of event space with room for up to 12 regulation NCAA basketball courts or 24 volleyball courts and a 4,500-seat arena with stadium seating.
In Oct. 2020, the County said the project was delayed for several months due to the COVID-19 pandemic.
"At its Oct. 13 meeting, the Board of Supervisors voted to approve about $1.9 million for the design and preparation of construction plans and for demolition of an existing structure on the county-owned portion of the site," a news release stated. "Henrico entered into negotiations with the Rebkee Co. in November 2019 to begin work on the project and subsequently acquired 25 acres at the mall. The Board of Supervisors approved a budget capped at $50 million."
Based on a previous news release, demolition is expected to be completed by March.
A County spokesperson said construction plans and a final budget for the project are expected to ready for the Board of Supervisors to review by this summer.
The county is aiming for completion by late summer 2022.
Henrico officials say the facility will boost the county's sports tourism program by adding a high-profile venue for indoor sports tournaments.
The facility will also be used for Henrico County Public Schools' graduation ceremonies.
Copyright 2021 WWBT. All rights reserved.