Ohio Gov. DeWine issues statewide overnight curfew in effort to slow COVID-19 surge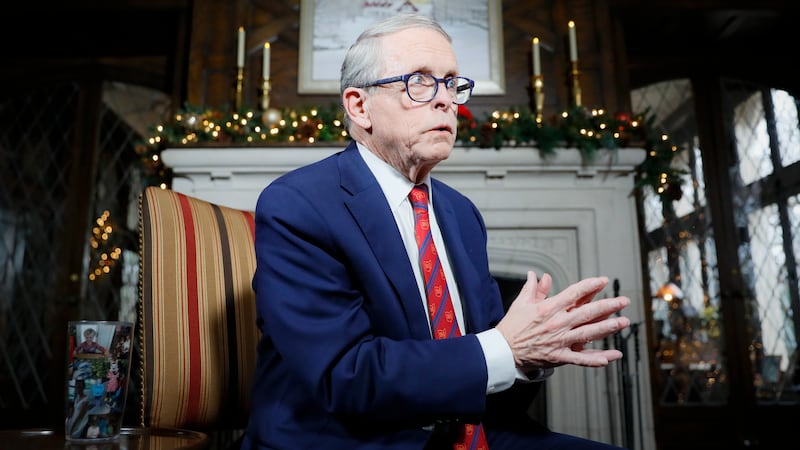 Updated: Nov. 17, 2020 at 2:16 PM EST
CLEVELAND, Ohio (WOIO) - Ohio Gov. Mike DeWine issued a statewide curfew, which will go into effect on Thursday for three weeks.
The curfew limits Ohioans from 10 p.m. to 5 a.m. each day, meaning retail businesses cannot operate during those hours.
According to Gov. DeWine, the curfew does not apply to those who have to be at work or individuals seeking health care services.
"The curfew is not intended to stop anyone from getting groceries, a to-go meal, or delivery," the governor explained. "A lot of this is common sense."
The governor made the announcement during Tuesday's regularly-scheduled COVID-19 briefing.
"The good news is that a vaccine is coming, but the bad news is that the situation in Ohio is deteriorating," Gov. DeWine said.
"If I could summarize what we need to do, it's wear a mask and have less contacts," added Gov. DeWine.
Police and local health department officials will not be asked to intentionally seek curfew violators, but the restrictions will allow enforcers to more easily approach people who may be congregating after 10 p.m. or hosting a private party that has received complaints, DeWine said.
Non-compliance of the curfew could result in a second-degree misdemeanor for violating Ohio's health order. A punishment of $750 and up to 90 days in jail is possible.
Data from the Ohio Department of Health shows that hospitalizations and ICU admissions have multiplied in the last month,
As of Tuesday, the Department of Health said 5,772 Ohioans have died from the coronavirus with at least 312,443 cases reported statewide since the start of the pandemic.
Copyright 2020 WOIO. All rights reserved.