Virginia education leaders: COVID-19 has made school staffing shortages worse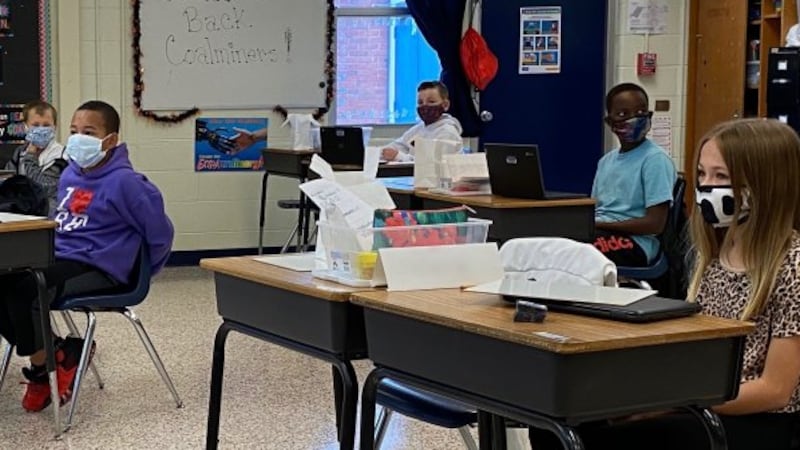 Published: Nov. 13, 2020 at 11:38 AM EST
Virginia's school staff shortage is getting worse during the COVID-19 pandemic, and leaders with the state Department of Education urged lawmakers to keep that in mind as they prepare for their upcoming General Assembly session.
"We've had a teacher shortage all along, but over the past few years, even before the pandemic, we've seen growing shortages with special education, with bus drivers, and we're starting to see that with support staff," said state Superintendent James Lane, speaking to legislators Thursday morning during a briefing with the House and Senate education committees.
"Frankly, our school divisions — to implement social distancing restrictions and allow teachers who are at high risk of severe illness to work at home — are going to need more staff," he added. "Of course the CARES Act funding will help with that, but it's important for the General Assembly to know there are significant shortage issues."
A special legislative session ended earlier this week with few concrete actions to help schools — and their staff — navigate the COVID-19 pandemic. In September, a Senate committee killed a bill to expand worker's compensation for teachers and first responders if they contracted the virus on the job. An effort to require nurses in every Virginia school similarly failed, as did legislation that would excuse students from schools if they or a family member contracted COVID-19.
Most concerningly for many local administrators, a Senate committee also rejected a bill that would allow school divisions to use their March 2020 enrollment numbers to calculate state funding if they're larger than attendance counts in the coming year.
Just a few weeks after legislators tabled the bill, public schools across the state reported they were seeing dramatically lower enrollment numbers — a drop that represented a potential loss of $146 million in basic state aid funding. Lane confirmed Thursday that Virginia schools have lost approximately 38,000 students so far this school year, with the largest decline in kindergarten classrooms.
"The Code of Virginia does allow students to defer their enrollment one year, so over 12,000 kindergarteners in the commonwealth have decided either to do home school or defer," he added.
Lawmakers still have the option to revisit the enrollment issue when they reconvene in January. But if state funding is ultimately based on March 2021 attendance counts, many administrators worry it will further strain school finances as they navigate the ongoing pandemic.
READ MORE ON VIRGINIAMERCURY.COM>

The Virginia Mercury is a new, nonpartisan, nonprofit news organization covering Virginia government and policy.