Spanberger says Democrats need to be more clear, outlines second term priorities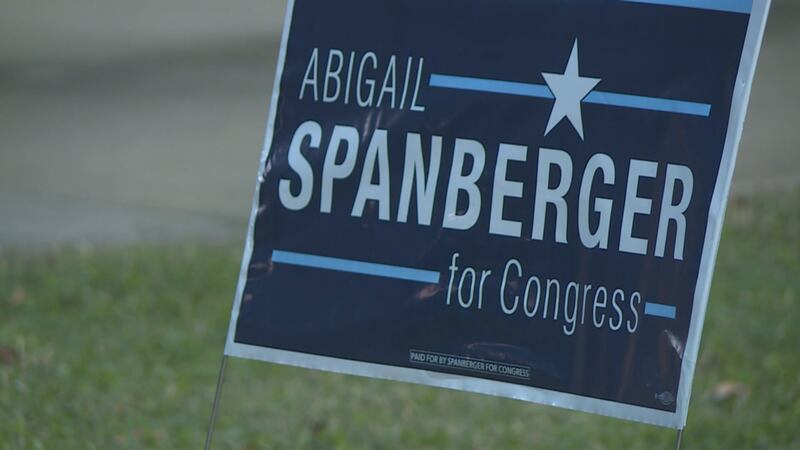 Updated: Nov. 10, 2020 at 9:13 AM EST
ALBEMARLE COUNTY, Va. (WVIR) - Congresswoman Abigail Spanberger narrowly won re-election in Virginia's 7th Congressional District last week in a race closer than many predicted. That tight race, and lost races across the country, represent a larger issue affecting the Democratic Party as a whole, she says.
By the time the dust settled Thursday, November 5, Spanberger's team was confident they had defeated State Delegate Nick Freitas. The Associated Press would officially call the race for her Sunday, November 8. Still, the delay due to mail-in ballots was harrowing.
"We knew it would take some time to get the final results," Spanberger said. "Of course, in the moment when you're waiting for it patience becomes quite a virtue."
The close race, in part, led Spanberger to vent frustrations during a post-election House Democratic Caucus call obtained by the Washington Post. In the call, which she thought was off the record, Spanberger said that Democrats need to learn something from how Republicans attacked them over things like calls to Defund the Police. She says the issue was not necessarily those policies, but the lack of clear messaging on them from the party, that caused problems.
"There's great members of Congress who were working on issues that are really important, great legislation that won't be coming back. And how did that happen?" Spanberger said. "When we've created confusions through some of the language that we've chosen, it should be expected that people will be confused."
She says there's an easy fix for that: "Wherever we can be clear, and wherever we can take the time to demonstrate what we are for, in very, very clear language, we should do that," Spanberger explained.
Still, Spanberger says she is looking forward to her second term in Congress. While she wants to build upon rural broadband, a cornerstone of her first term, she says the first priority is clear: coronavirus.
"The first thing that we address has to be getting the virus under control," Spanberger said. "Ensuring that we have a national testing strategy that we're aggressively able to move with the deployment and, and, and usage of vaccinations across the country."
Copyright 2020 WVIR. All rights reserved.