Henrico leaf collection begins Nov. 9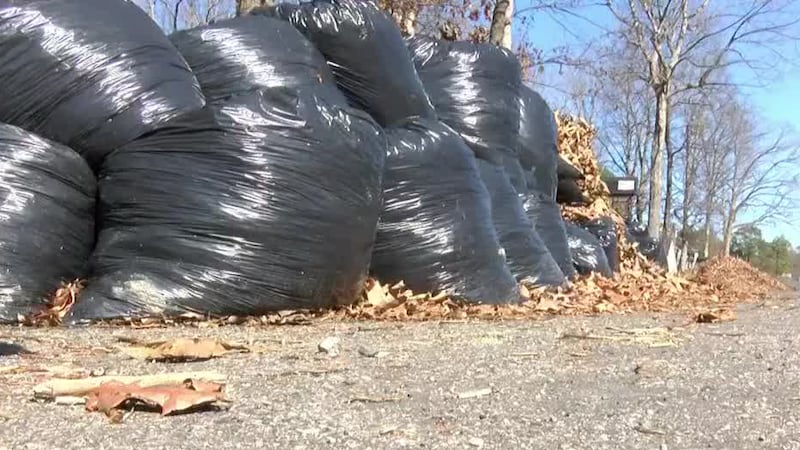 Updated: Nov. 9, 2020 at 2:19 AM EST
HENRICO, Va. (WWBT) - Henrico County began providing annual leaf-collection services Monday, Nov. 9, with both free and paid options available for county residents.
Free collection of bagged leaves is scheduled through Feb. 13.
Crews will work week to week in five zones; each zone will receive two pickups over the course of the program.
The collection is provided automatically for residents living in designated zones; residents living outside those areas can order a free pickup of bagged leaves by calling (804) 727-8770.
Residents are encouraged to place their bags at the curb or road's edge on the Sunday of the assigned pickup week; crews will begin collection at 7 a.m. Monday.
Bags should be free of trash and debris and must be accessible from the street as crews are not authorized to enter private property.
Henrico also will offer vacuum leaf collection from Nov. 9 through Dec. 30 and again from Feb. 22 through March 31.
Residents can order the $30 service by calling (804) 501-4275.
Leaves should be placed at the curb or road's edge and be free of trash, sticks and other debris.
Whether using the bagged pickup or vacuum service, residents are encouraged to avoid placing bags or loose leaves in traffic lanes, parking spaces, storm drains or ditches.
In addition to creating a potential traffic hazard, misplaced leaves can block drainage and contribute to stormwater pollution.
Henrico's public-use areas, located at 2075 Charles City Road and 10600 Fords Country Lane, offer residents another leaf-disposal option.
Bagged leaves will be accepted at no cost from Nov. 9 through Feb. 13.
Loose leaves and other yard debris are accepted year-round at no charge.
The public-use areas are open daily from 7:30 a.m. to 7 p.m. except for certain holidays.
Additional information is available from the Department of Public Utilities.
Copyright 2020 WWBT. All rights reserved.