In six rural Virginia counties, residents vote overwhelmingly to keep Confederate monuments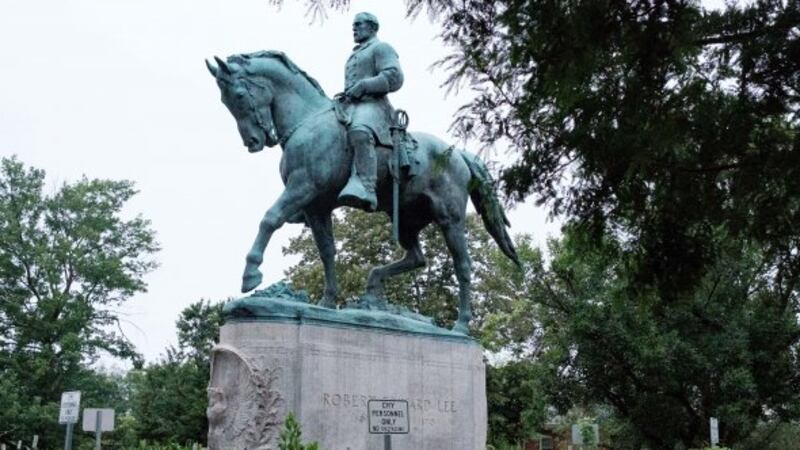 Published: Nov. 4, 2020 at 8:37 AM EST
Voters in six rural counties voted overwhelmingly Tuesday to keep courthouse monuments to the Confederacy — imagery that more populous cities and counties have rushed to remove amid a renewed national reckoning on race.
Before this year, local governments were prohibited under state law from removing Confederate statues. New Democratic majorities in the General Assembly changed that earlier this year, passing a bill that allowed local governments to remove the memorials, but also giving them the authority to hold ballot referendums to give voters a chance to weigh in before taking action.
While leaders in cities like Richmond and Norfolk moved swiftly to remove monuments amid widespread protests over the summer, leaders in six rural counties — Charles City, Franklin, Halifax, Lunenburg, Tazewell and Warren — decided to exercise their new authority to put the question to voters.
By wide margins, voters in the largely conservative jurisdictions said they should stay, with support for the statues ranging from 55 percent in Charles City County to 87 percent in Tazewell, according to preliminary results.
"I voted no on that — leave it where it is," said Steve Thompson, a Republican voter in Franklin. "That's our history. Too many people are trying to remove our history, either through the courts or through violence. This is the proper way to do it — put it on the ballot."
CONTINUE READING ON VIRGINIAMERCURY.COM >>>>>

The Virginia Mercury is a new, nonpartisan, nonprofit news organization covering Virginia government and policy.