Candidates vying to win 5th District seat on the issues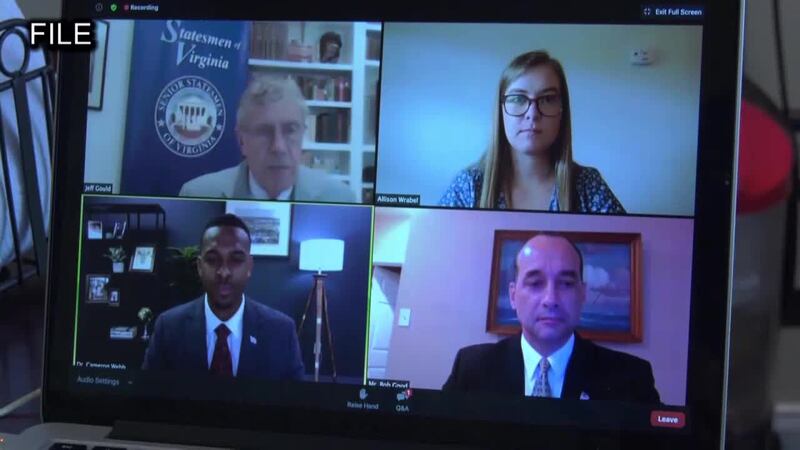 Updated: Nov. 2, 2020 at 5:39 PM EST
CHARLOTTESVILLE, Va. (WVIR) -The 5th District may be home to one of the most competitive races in the country. It's been more than a decade since a Democrat won the seat, and the University of Virginia Center for Politics, which listed it as a toss up for weeks, now lists it as leaning Republican.
In his first year as a Campbell County supervisor, Republican Bob Good voted to approve a budget that decreased funding for law enforcement, something Democrats have used to attack Good. However, from his first year as a supervisor to his last, overall funding for law enforcement increased.
"I proposed 5% raises for sheriff deputies, unfortunately it didn't pass and we passed a budget without those increases in there," the GOP candidate said.
In response to one ad citing candidate Cameron Webb saying, "House calls to defund the police... that's not coming from nowhere. That's coming from a deeply rooted sense that 'hey, all of this extra spending on police is actually part of the problem,'" the Democrat says he is not advocating for defunding the police.
"I was talking about how we need to have a very nuanced conversation. There are so many different views on the current dynamics between law enforcement and in communities, and it was important to talk about why some people feel so strongly," Webb said.
On the Second Amendment, Webb favors efforts that have received bipartisan support including universal background checks, while Good says he does not support any limits to the right to bear arms.
"I'm campaigning on the Second Amendment. I think that's important," Good said.
"I respect our Constitution, including the Second Amendment, including the right that individuals have to bear arms," Webb said.
Good supports a free market approach to healthcare and repealing and replacing the Affordable Care Act.
"My opponent proposes a public option and then to eliminate or separate the connection between employment and healthcare," Good said.
Webb says it is important to protect the Affordable Care Act and build upon it: "We have to have leadership in place to make sure, yes, the 20 million people who gained coverage are able to still have access to coverage, but also the 30 million who don't currently have coverage, and then the affordability piece,' he said.
As for their priorities, if elected Good says he would focus on restricting abortion, protecting the border wall, and limiting the national debt. Webb says he would focus on crushing the coronavirus and recovery efforts related to the pandemic, access to rural broadband, and the economy.
"We now have $27 trillion in national debt. It's consuming about a third of the budget now just to pay for the debt, to make those payments. Where does that end happen, what does happen? There's not enough money from everybody in the country to take enough in taxes to pay for that," Good said.
"The first order of business is to make sure we bring thoughtful leadership that can get us through this crisis, keep our communities afloat, and leave our economy stronger on the other end of it," Webb said.
Republican Bob Good says he is working hard to keep the seat red. While Cameron Webb says he is feeling good about his odds to take back the seat for the Democrats.
Copyright 2020 WVIR. All rights reserved.