Richmond city COVID-19 numbers increase slightly ahead of Halloween weekend
City officials urge public not to attend large gatherings, events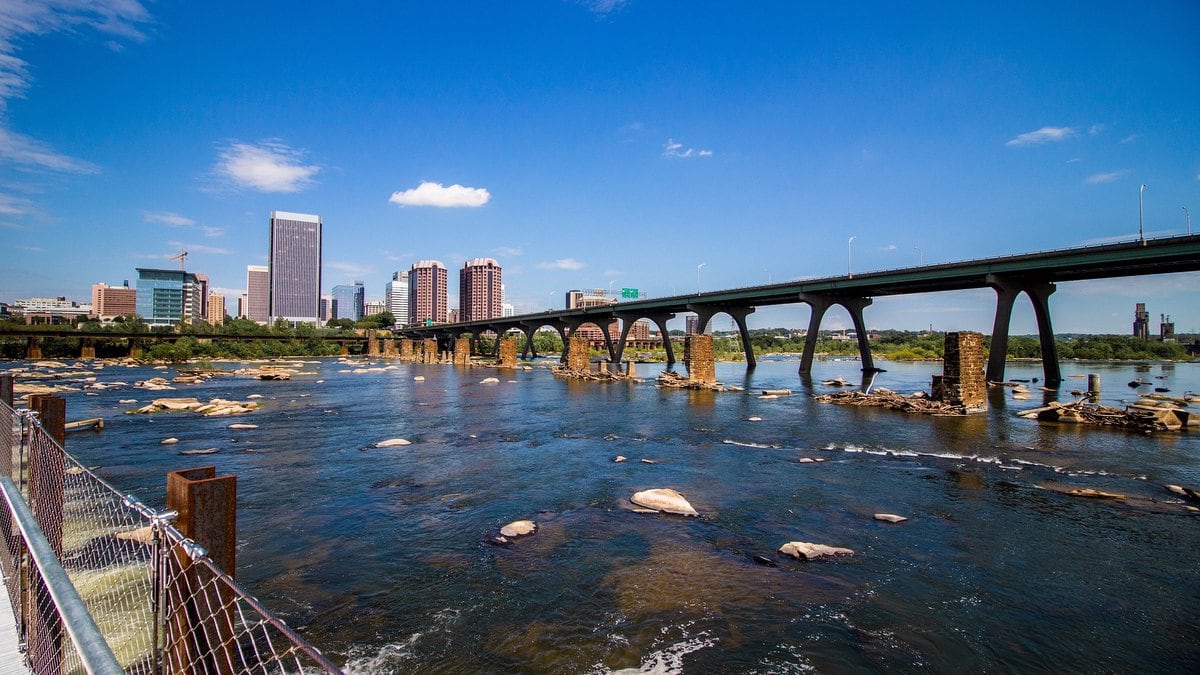 Updated: Oct. 28, 2020 at 5:47 PM EDT
RICHMOND, Va. (WWBT) - Richmond city and health leaders are urging the public to stay vigilant and safe during the upcoming Halloween weekend amid a global pandemic.
Mayor Levar Stoney, Richmond City Health Director Dr. Danny Avula and the Richmond Public Schools Superintendent Dr. Jason Kamras all spoke on the matter during a Wednesday afternoon news conference.
Since the start of the pandemic there have been more than 5,300 positive COVID-19 cases in the city; Seventy-seven people have died from the disease, according to the Richmond City Health District.
"Now for over three weeks we've had a consistent increase in case rates, hospitalizations and percent positivity here in the city," Avula said.
There has also been an increase in the number of outbreaks occurring within the city.
"Notably, we, for the first time, had gyms as a place driving transmission," Avula said. "We had two gyms show up on our cluster investigation this week, we hadn't previously seen that. So again, people's practices are leading to spread."
One of those gyms voluntarily closed down but has since reopened, according to Avula.
"In the 20-29 year old population, when we look back over the last two weeks, that age group is driving transmission in our city, next followed by 30-39," he added.
As we head into a holiday weekend, city officials urged everyone to remember the COVID guidelines.
"I don't want to see people going to Halloween parties or gatherings of many people, or people trick-or-treating without wearing a mask or staying socially distanced," Stoney said.
According to Stoney, several neighborhood associations have contacted the city stating they canceled their Halloween block-parties out of COVID-19 concerns.
"These are designated, high-risk activities," Stoney said. "This is not 2019, not 2017, this is 2020 and we are in the middle of a pandemic."
"We've seen flyers, we've been made aware of upcoming events," Avula said. "Our team has responded and is working with the owners of different bars and restaurants. Both review the executive order requirements together to actually see a game plan of how they're going to do these events and still be in compliance."
Avula added many of the places which are holding events this weekend are establishments the Richmond Health District has received complaints about in the past.
As for residential parties and gatherings, the Richmond City Health District does not have enforcement capability. However, Avula urged people to make responsible decisions this coming weekend.
The RPS Superintendent also announced plans for the school board to begin discussions on learning options for the second semester.
In July the RPS school board voted to start the 2020-2021 school year off virtual and continue through the first semester, or Feb. 8. The School Board is aiming to make a decision by winter break on whether to allow students back to class in person, at least partly. Administrators said that all depends on the COVID-19 data and vaccine availability.
Kamras also announced an update on the Chromebook backlog from over the summer.
"Great news! About 7,000 Chromebooks from our June (!) order of 10,000 have shipped and are scheduled to arrive later this week!" Kamras wrote in an online statement to families. "Once they're here, our technology vendor will configure them for student use and then deliver them directly to schools. If all goes smoothly, this means we should be able to begin swapping out tablets late next week. Please keep an eye out for distribution details from your student's school. Thank you for your patience!"
In that online statement, Kamras also mentioned on Monday, Nov. 2 he would be recommending to the school board a slight adjustment when it comes to using letter grades at the elementary school level during virtual learning.
"I'm happy to share that I'll be recommending to the School Board on Monday that we switch to E (Exceeds Expectations), S (Satisfactory), N (Needs Improvement), and U (Unsatisfactory) for K-5 students during the first semester," Kamras said. "I'll share more details about this at our meeting on Monday."
Meanwhile, four Black-owned Richmond businesses received donations Wednesday from a Richmond woman's efforts to help support small businesses impacted by the COVID-19 pandemic and the civil unrest in the city.
"Using her bracelet making skills and a GoFundMe, Sakshi [Sankaran] raised $10,000 for Black-owned businesses," Stoney said.
The businesses receiving monetary donations included Dave's Barber Shop, Lucid Living, McCormick's Progressive BarberShop and Waller and Company Jewelers, LLC.
"Sakshi, you've made the lives of four Black entrepreneurs a little bit easier today," Stoney said. "For that, the whole city of Richmond is so grateful and thankful to you."
WATCH WEDNESDAY'S FULL NEWS CONFERENCE HERE:
Copyright 2020 WWBT. All rights reserved.