Monacan Indian Nation site in Fluvanna Co. included in America's most endangered historic places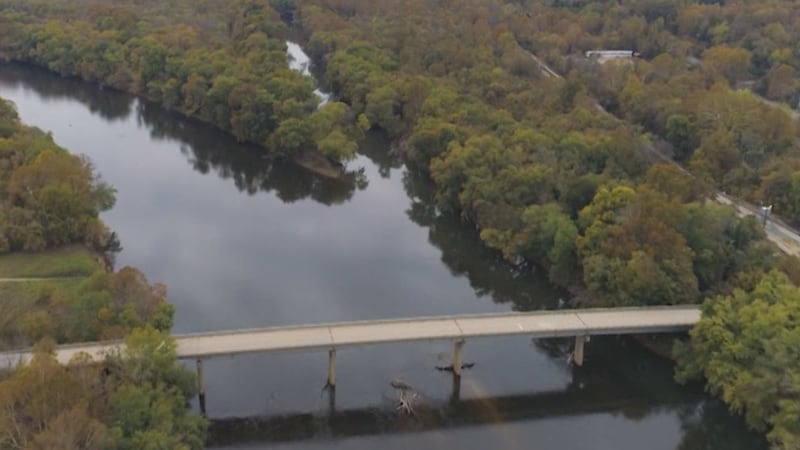 Updated: Sep. 27, 2020 at 3:59 PM EDT
FLUVANNA COUNTY, Va. (WWBT) - The capital and sacred site of the Monacan Indian Nation was featured on this year's list of America's most endangered historic places.
Rassawek is located at the confluence of the Rivanna and James rivers in Fluvanna County. The James River Water Authority proposed to build a pump station at the site to deliver water to a nearby area slated for economic development.
A release from the Monacan Indian Nation and Preservation Virginia stated the site of Rassawek is comparable to Werowocomoco, the Powhatan capital slated to become a national park.
Rassawek was also included in Virginia's Most Endangered Historic Places earlier this year.
"Our capital city was a contemporary of Jamestown, but much larger and more complex, and it lasted as a community far longer," said Tribal Chief Kenneth Branham. "It is for us a sacred place of great cultural significance, and it is for all Americans a place of historical importance."
Preservation Virginia CEO Elizabeth S. Kostelny said the nomination was made in hopes that James River Water Authority considers and chooses an alternative space for the project.
"The history of more than 5,000 years of Monacan people is written in the soil and landscape of Rassawek, providing a tangible connection to ancestors, many of whom did not survive the arrival of the English and are buried there," said Katherine Malone-France, chief preservation officer of the National Trust for Historic Preservation, a nonprofit organization that works to save historic places through preservation evaluation and analysis.
The National Trust for Historic Preservation's full list of America's 11 Most Endangered Historic Places can be found online here.
Copyright 2020 WWBT. All rights reserved.