Stoney, US Census staff to host trolley tour in final push to get residents to fill out census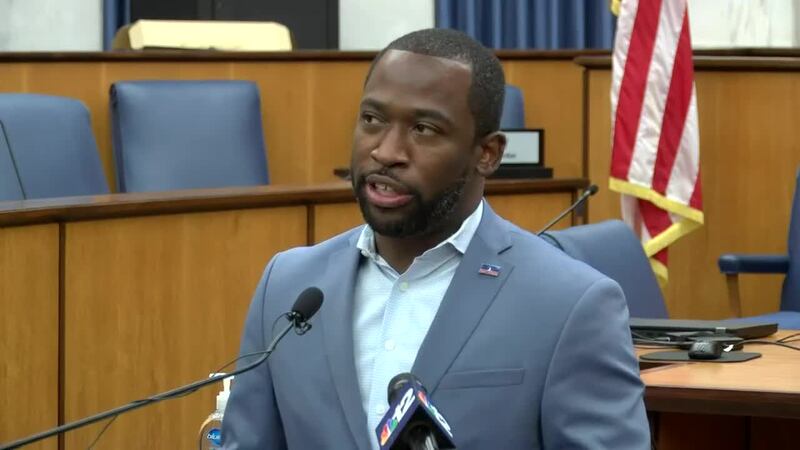 Published: Sep. 17, 2020 at 3:19 PM EDT
RICHMOND, Va. (WWBT) - Richmond Mayor Levar Stoney, along with U.S. Census Bureau staff, will host a trolley tour on Saturday in a final push to get residents to fill out the census.
The tour will be 10:30 a.m. to 12:30 p.m. and will visit four 2020 Census Mobile Questionnaire Assistance locations around the city.
"The trolley tour is one of the remaining outreach events to encourage census participation as the census deadline nears. Virginia's current response rate is 90.3%, but Richmond's response rate lags at 61.2% and below the 2010 response rate (64.5%)," a release said.
The mobile sites are often held in communities that experience low responses and to help anyone with questions about filling out the census.
"Responses to the 2020 Census shape decisions about how billions of dollars in federal funds flow into communities each year for the next 10 years for critical services. Census responses impact Medicare, Medicaid, Children's Health Insurance Program (CHIP), where to build new schools or expand existing schools, Federal funding for Pell Grants for college students, Head Start programs for young children and more," a release said.
The tour will stop at the following locations:
10:30 a.m. - BeautiFull; 1801 Chamberlayne Avenue, Richmond, Va. 23222

11 a.m. - Lowes; 2501 Sheila Lane, Richmond, Va. 23225

11:30 a.m. - BeautiFull; 5512 Hull Street Road, Richmond, Va. 23224

12 p.m. - Office of Community Wealth Building; 6255 Old Warwick Road, Richmond, Va. 23224
Copyright 2020 WWBT. All rights reserved.