AG Herring files injunction to bar Mechanicsville restaurant from operating without license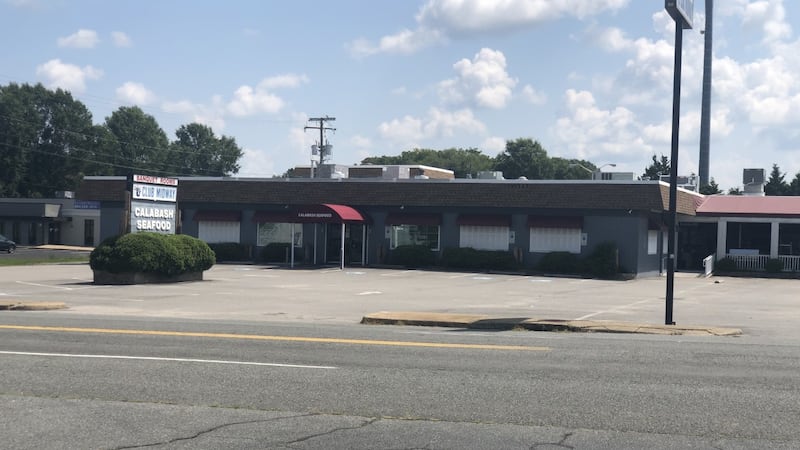 Published: Aug. 17, 2020 at 3:58 PM EDT
MECHANICSVILLE, Va. (WWBT) - Attorney General Mark Herring has filed an injunction to bar Calabash Seafood restaurant from operating after the Virginia Department of Health suspended its restaurant permit due to COVID-19 guideline violations.
The injunction, which names the State Board of Health and State Health Commissioner as plaintiffs, is asking for the restaurant to be ordered to close until Calabash has a current and valid license that is not under suspension.
The Hanover Health Department, which falls in the Chickahominy Health District has received two dozen complaints since May over COVID-19 safety issues at the Seafood restaurant on Lee Davis Road in Mechanicsville.
Investigators say they warned the owner, Dennis Smith, but the violations continued, so they suspended the restaurant's permit due to safety concerns on July 27. But the restaurant continues to operate.
"We all have a part to play in slowing the spread of COVID, and for restaurant and other business owners, that means following the safety guidelines that will help keep their employees and patrons safe and healthy," said Attorney General Mark Herring. "Compliance with social distancing, mask requirements, and other safety measures will ultimately help us get through this pandemic faster and make it more likely that restaurants and other businesses can stay open for the long term."
The complaint alleges the manager of the restaurant did not take the threat of COVID seriously, saying that the "health department could not tell him what to do," and that "the servers did not need to wear face coverings."
According to the complaint, the restaurant did not take precautions to protect high-risk customers and that manager said that "elderly people should stay home."
No court date has been announced yet to hear the injunction.
Read the full complaint below:
Copyright 2020 WWBT. All rights reserved.