Sign honoring Marcus-David Peters removed from Lee circle, RPD asks public for info
Updated: Aug. 16, 2020 at 4:32 PM EDT
RICHMOND, Va. (WWBT) - A sign that unofficially renamed the area around the Robert E. Lee statue has been removed from the grass circle.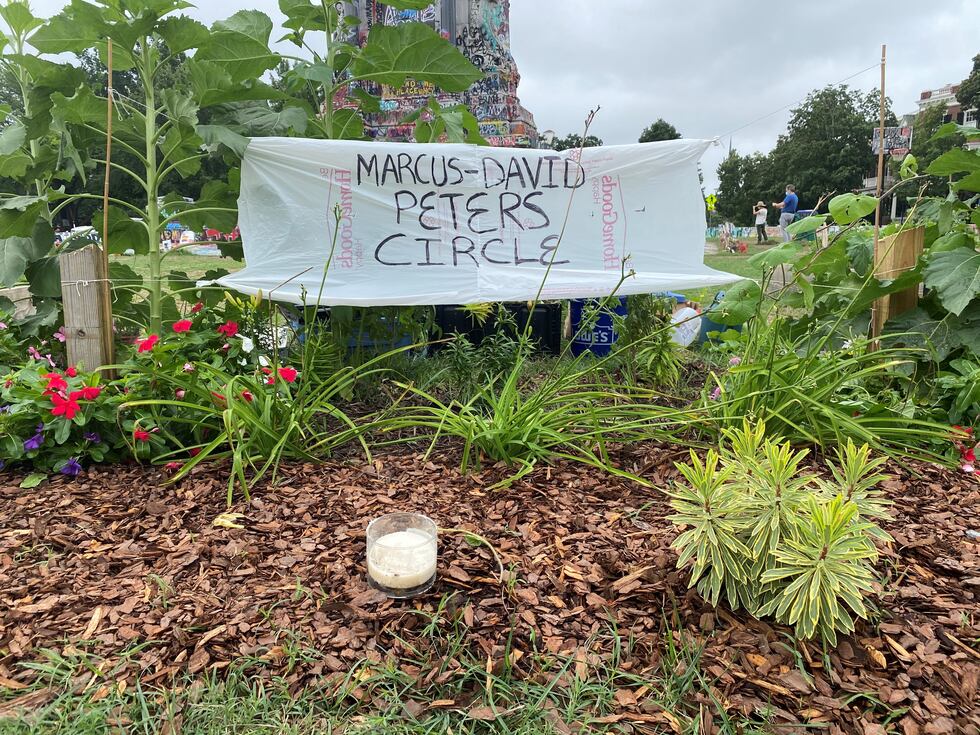 Richmond Police Chief Gerald Smith said no city agency was involved in the removal. In a statement, Smith said "whoever did this may be trying to spark more violence in the City of Richmond."
Law enforcement are asking those with information about the "secret" removal to submit tips.
The area was renamed "Marcus-David Peters Circle" by Richmond protesters in honor of Marcus-David Peters, a VCU alum who was killed by police during a mental episode. The sign was removed between Saturday night and early Sunday. Since then, a plastic bag was used to re-create the sign, which is surrounded by a garden and vegetation.
NBC12 has reached out to Capitol Police in regards to the sign's removal. This article will be updated with additional information as it is acquired.
Copyright 2020 WWBT. All rights reserved.