Herring defends removal of Lee statue, asks judge to dissolve injunction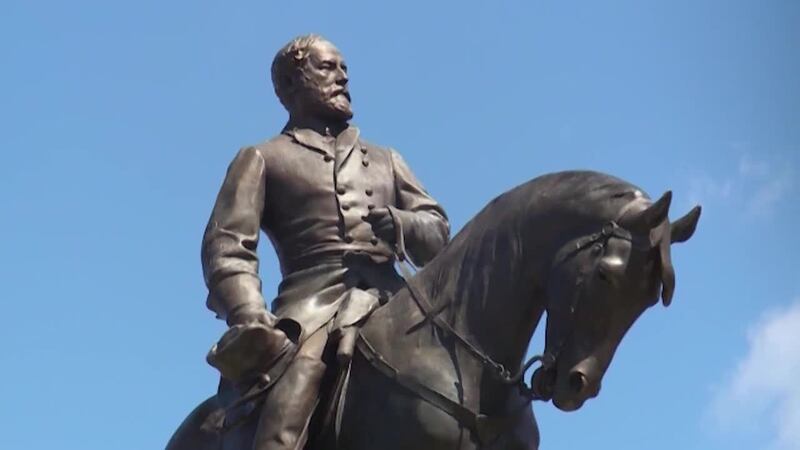 Updated: Jul. 20, 2020 at 5:51 PM EDT
RICHMOND, Va. (WWBT) - Attorney General Mark Herring filed a brief defending the removal of the Robert E. Lee statue and asked the judge to dissolve the current injunction that blocks the removal of it.
In the brief, Herring argues that the plaintiff lacks standing to block the removal of the statue and that the removal of the monument is lawful.
"The brief makes the case for not just why the statue can be taken down, but why it should be taken down, recounting the statue's prominent role in perpetuating Lost Cause propaganda and promoting racially segregated neighborhoods in Richmond," a release said.
Richmond Circuit Judge Bradley Cavedo previously dismissed the William C. Gregory's case for lack of standing but extended an injunction barring removal so he could amend his complaint.
"The new complaint includes only the same plaintiff who was previously found to lack standing and includes little in the way of new arguments or evidence," the release said.
Last week, Judge Cavedo, who issued the injunction blocking removal, recused himself from the case because he lives near the monument. Now, a new judge is assigned to hear arguments Thursday starting at 2:45 p.m.
Last month, Northam directed the Department of General Services to remove the Lee monument.
If the judge rules in favor of Northam, plans for immediate removal of the century-old statue are in place.
"My team and I are working as hard and as quickly as possible to resolve this case and ensure that the commonwealth can remove this divisive and antiquated relic from its place of prominence," said Herring.
To read Herring's full brief, click here.
Copyright 2020 WWBT. All rights reserved.