Businesses in Richmond start to restrict coin change as result of nationwide shortage
Updated: Jul. 13, 2020 at 7:07 PM EDT
RICHMOND, Va. (WWBT) - When the coronavirus pandemic began first, there was a shortage of toilet paper, then meat and now coins.
Now stores are letting customers know they're running low on change, and as a result, several shortage signs are starting to pop up around Richmond.
If you're a Kroger shopper you'll notice things will look different with signs placed at all of the cash registers, including the self-checkout line.
It says that the Federal Reserve is currently experiencing a coin shortage and that any change from cash transactions will be applied to your loyalty reward card.
It also asks you to consider using exact change or another form of payment.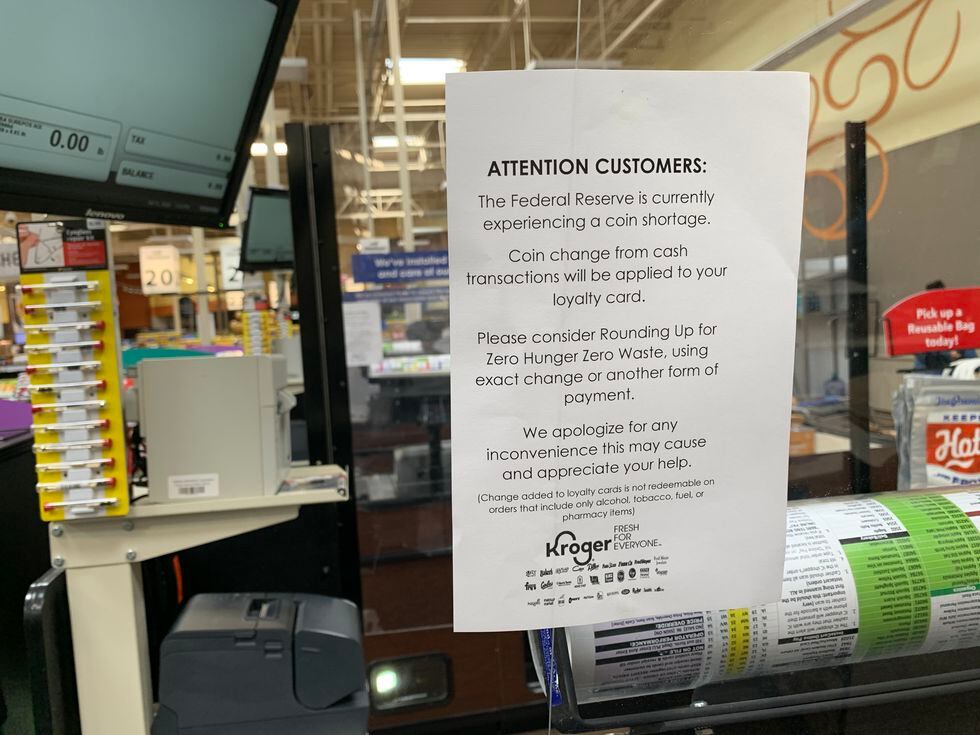 Walgreens doesn't have any signs up just yet but employees there are in the process of hanging up signs and urging customers to use a card instead of cash.
Even gas stations are pinching pennies as the Wawa on Chamberlayne Road in Mechanicsville is offering rewards for exchanging coins.
From 9 a.m. to 3 p.m. they're offering a free coffee or soda if your exchange $5 worth of coins, and you can get a free "Shorti" if you swap out %10 in change.
Since the beginning of July, the Federal Reserve has established a U.S. Coin Task Force that will come together to find ways to identify and promote actions to reduce disruptions to normal coin circulation.
The group is set to have its first recommendations by the end of July.
Copyright 2020 WWBT. All rights reserved.