CAA will make fall sports decision with "health, safety and welfare" as priorities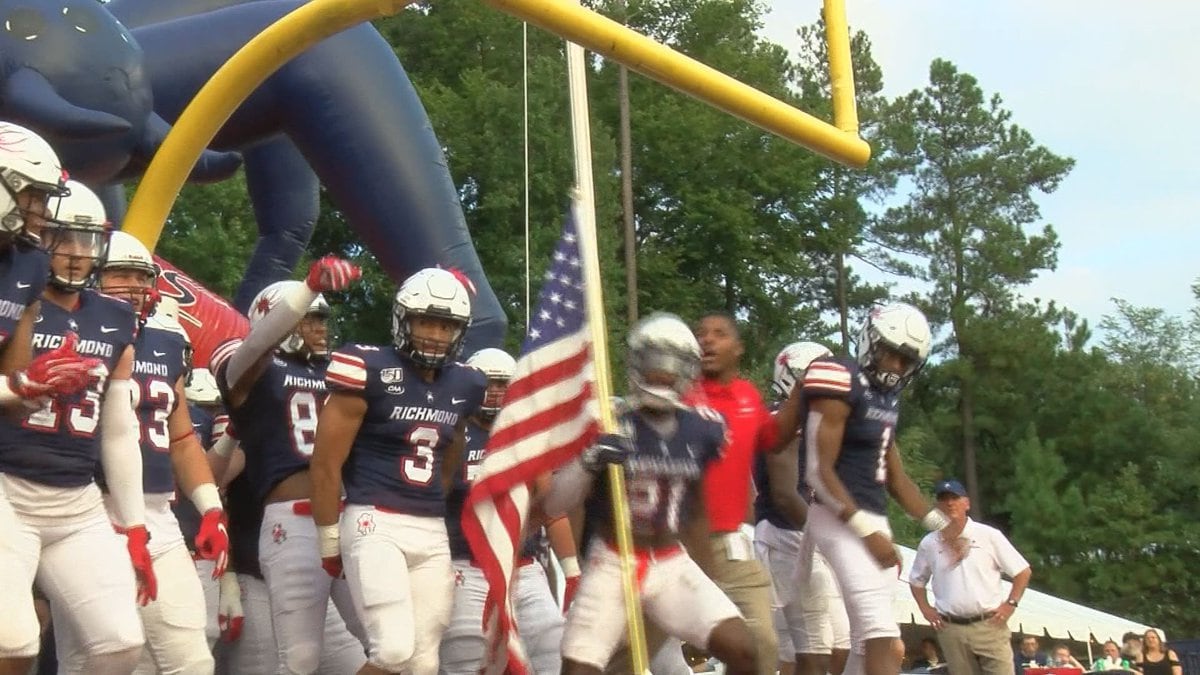 Updated: Jul. 9, 2020 at 7:27 PM EDT
RICHMOND, Va. (WWBT) - Following the Ivy League's call to postpone its sports in the fall of 2020, eyes now turn to other leagues around the country to see what decisions they make regarding competition. That includes the Richmond-based Colonial Athletic Association, which works to map out the future during the COVID-19 pandemic.
Joe D'Antonio is entering his fifth academic year as the commissioner of the CAA. He and 17 schools that take part in some form of CAA sports in the fall are now faced with the task of moving forward in a time of uncertainty.
"The primary part of any decision is the health, safety and welfare of the individuals that make up our campuses around the country," said D'Antonio during an interview with NBC12 on Thursday.
Three Virginia teams play at least football in the CAA- Richmond, James Madison and William & Mary. D'Antonio points out that there is not really a significant revenue profit when it comes to FCS football, differing those schools from Power Five institutions.
"I'm trying to guide our conference in the best way that I can towards making the best practical and tactical decisions that we can as we're in the moment," added D'Antonio.
Some of those decisions to date- adopting an "extreme flexible scheduling" model for the 2020-2021 school year. Under the model, each CAA institution has committed to play at least the minimum number of contests per sport to meet NCAA sport sponsorship requirements, and has the option of scheduling additional games up to the NCAA maximum if they so choose. While it is expected that in many instances conference institutions will compete against other league members, it will not be required that an institution play any CAA contests. However, CAA institutions in the same region would have the ability to play multiple games against each other.
The league has also announced that every team will take part in CAA Championships and tournaments during the school year, offering each athlete the chance to win a title. D'Antonio credits the ability of the schools and the conference to work together in making these decisions easier.
"We're making decisions together. I'm certainly making recommendations, I'm certainly giving my opinion on things, but this is not a situation where unilaterally I'm making decisions."
So when will we officially know about CAA fall sports? The commissioner says there is no "drop-dead" date, due to the ever-changing nature of coronavirus. However, he does note that the league is in a good position to adjust quickly when the time comes.
"We don't have a date, but what I will tell you is that we are communicating on a very, very regular basis so that we're in a position as a conferences that if and when we have to pivot quickly, we'll be able to do so."
Wednesday also saw Stanford cut 11 of its 36 varsity sports teams. D'Antonio said that at this time, he's not aware of any CAA schools planning to cut any sports, but also notes that those decisions are made by each individual institution.
Copyright 2020 WWBT. All rights reserved.