Virginia has some new rules on the roads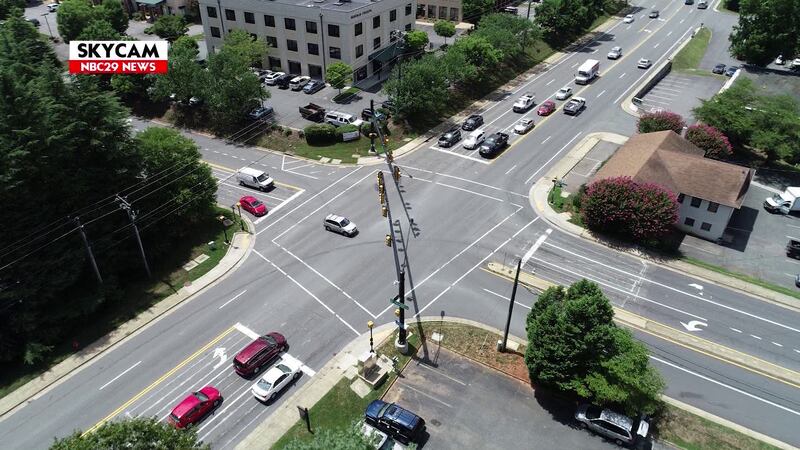 Updated: Jul. 1, 2020 at 8:11 PM EDT
RICHMOND, Va. (WVIR) - Virginia has a few new rules on the road that aim to keep people safer.
It is now a class one misdemeanor for a driver who is careless or distracted and causes harm to a vulnerable road user like a pedestrian, cyclist or e-scooter rider.
It's also now required to stop for pedestrians who have the right of way, not just yield to them.
Also, those found recklessly driving in certain areas will see their fines increase by $100.
Virgina Department of Motor Vehicles Release July 1, 2020
New Highway Safety Laws to Drive Virginia Toward Zero Deaths Laws Protect Vulnerable Road Users and Raise Reckless Driving Penalties
RICHMOND – Several bills passed by the General Assembly this year and taking effect July 1, 2020 aim to protect vulnerable road users and increase penalties for reckless driving.
Protection of Bicyclists and Other Vulnerable Road Users
Senate Bill 437 makes it a Class 1 misdemeanor to operate a vehicle in a careless or distracted manner if serious bodily injury is caused to a vulnerable road user. A vulnerable road user includes pedestrians, bicyclists, those using a wheelchair, those on skateboards or roller skates, those riding an animal or using an animal-drawn vehicle, and those using electric scooters.
Pedestrian Yielding Law
House Bill 1705 requires drivers yield the right-of-way to any pedestrian crossing a highway by stopping and remaining stopped until the pedestrian has passed the lane in which the vehicle is stopped. When a vehicle is yielding to the pedestrian, vehicles approaching from an adjacent lane or from behind the vehicle cannot pass the stopped vehicle.
Reckless Driving Punishment
House Bill 885/Senate Bill 63 increases the fine for those driving between 81 and 85 miles per hour in a 65 miles per hour zone. If convicted, the fine is an additional $100.
"Virginia is an active supporter of the national Toward Zero Deaths movement. Making strides with laws like these will bring us closer to our goal of one day reaching zero deaths on Virginia roadways," said Virginia Department of Motor Vehicles (DMV) Commissioner Richard D. Holcomb, the Governor's Highway Safety Representative. "Everyone can do their part by staying focused and alert while driving, always buckling up, watching out for vulnerable road users, following speed limits, and never driving after drinking alcohol."
Copyright 2020 WVIR. All rights reserved.