Post-Unite the Right rules for Richmond's Lee statue now enforced against Black Lives Matter events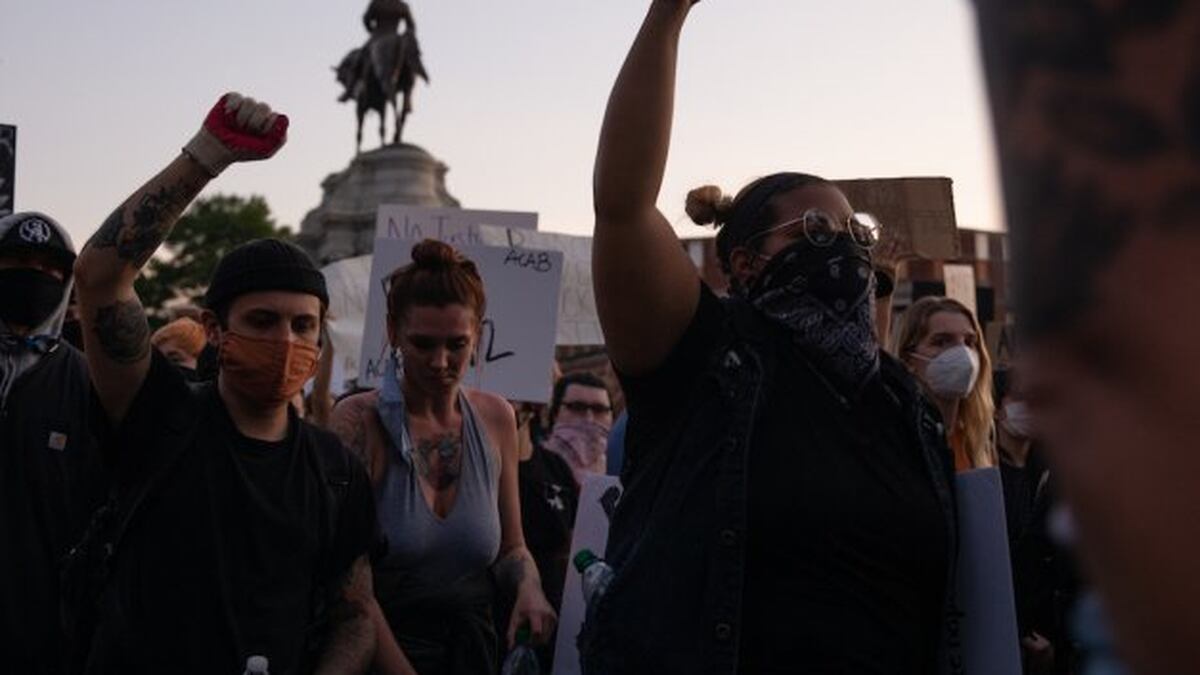 Published: Jun. 30, 2020 at 7:23 PM EDT
After white nationalists rallied around Charlottesville's statue of Robert E. Lee in 2017, then-Gov. Terry McAuliffe took action to prevent "similar-styled events" at the towering, state-owned Lee statue in Richmond.
It started with a temporary ban on political demonstrations within the grassy circle enclosed by Monument Avenue. Then, at the McAuliffe administration's direction, the state adopted a set of official regulations governing how and when people could gather at the monument.
Though the regulations were created in response to white supremacist violence, authorities are now using them to manage the throngs of social justice demonstrators that have made the Lee monument the epicenter of Black Lives Matter activism in Virginia's capital for the last month.
The new rules require a permit for any event expected to draw more than 10 attendees, close the area from sunset to sunrise and prohibit people from climbing on the statue, which Gov. Ralph Northam has said he intends to remove as soon as a pending legal challenge is settled.
Since announcing they would begin enforcing the Lee monument regulations a week ago, law enforcement agencies have issued repeated reminders that the area is off-limits after dark, citing the emergency rules that were finalized just last year.
The Virginia State Police have said anyone remaining in the area at night is trespassing, which appears to be a factor in law enforcement decisions to declare unlawful assemblies. Those declarations precede police efforts to move in and clear the circle, confrontations that have occasionally involved police deploying tear gas and pepper spray.
The ACLU of Virginia opposed the regulations from the start, calling them overly restrictive and "constitutionally suspect."
"It's a deep concern for us that they are using these regulations to suppress people's First Amendment rights," said ACLU of Virginia Director Claire Gastañaga.
Joe Macenka, a spokesman for the Capitol Police, the agency directly responsible for policing the Lee monument, did not give a yes-or-no answer when asked if trespassing violations alone had ever been the justification for declaring an unlawful assembly.
READ MORE ON VIRGINIAMERCURY.COM>
The Virginia Mercury is a new, nonpartisan, nonprofit news organization covering Virginia government and policy.