The history behind the Robert E. Lee monument in Richmond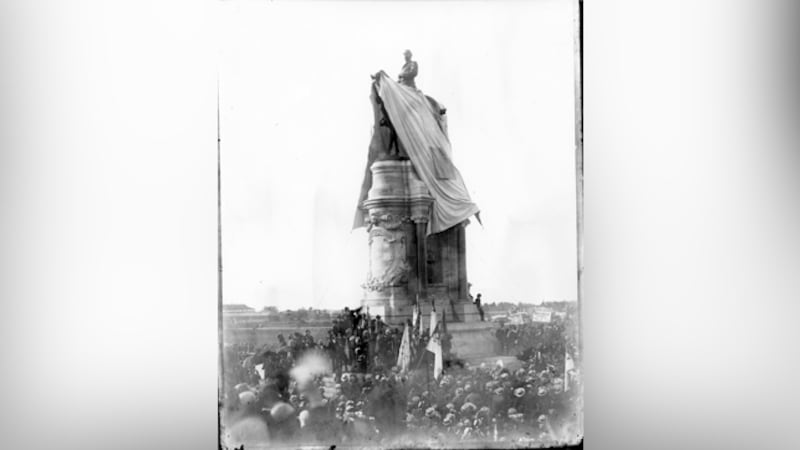 Published: Jun. 4, 2020 at 3:43 PM EDT
|
Updated: Sep. 8, 2021 at 12:19 PM EDT
RICHMOND, Va. (WWBT) - More than a year before it was removed, Virginia's governor said a towering statue of Confederate Gen. Robert E. Lee would be taken down "as soon as possible" from Richmond's Monument Avenue. The decision was sparked by decades of debate, but many don't know the history behind it.
The planning for Robert E. Lee's monument started just hours after he died in October 1870, but it took 20 years to come to fruition. And with two different fundraising groups arguing over the design and location, the state took over the project. The state still owns the monument today.
In 1887, the Commonwealth decided to put the Lee statue in a field outside the western boundary of the city. And on May 29, 1890, it was unveiled to a crowd of around 150,000 - more than the city's population at the time.
It was the largest gathering in Richmond since the inauguration of Confederate President Jefferson Davis in 1862.
Once the largest statue on Monument Avenue, Lee rose out of the ground with a 40-foot granite pedestal topped with a 12 ton, 21-foot high bronze statue of the Confederate general.
It was accompanied by several other statues, but those projects didn't start to take shape for 17 more years. In 1907, the J.E.B. Stuart and Jefferson Davis monuments were erected.
Six statues once lined the historic avenue, five of them honoring men of the confederacy. The last of those was unveiled in 1929.
The Arthur Ashe monument, however, wasn't added for another 67 years. But it's worth noting there were voices of protest when the Lee monument was unveiled just 25 years after the Civil War.
Those voices echo through history to today.
"History isn't what actually happened. History is the story we tell about what happened. And the story we tell about what can change based on new evidence. You know we don't interpret the Vietnam War the same way we understood it when I was in the military. We see it through the prism of the present and we always do. That's just the way it is," said Gregg Kimball with the Library of Virginia.
Kimball was a co-chair on the Monument Avenue Commission tasked with giving Richmond's mayor recommendations on what do with the monuments several years ago.
There's so much more to the history of the Lee Monument, including what it represents to different people. Learn more in Episode 6 of Season 3 in the How We Got Here podcast:
Copyright 2020 WWBT. All rights reserved.