Old Dominion Energy headquarters demolished in downtown Richmond
Updated: May. 30, 2020 at 12:48 PM EDT
RICHMOND, Va. (WWBT) - Richmond's downtown skyline is officially different after Dominion Energy's former headquarters was demolished.
The building was imploded Saturday at 7 a.m. after a brief delay. All 21 floors of the former headquarters were brought down in a matter of seconds.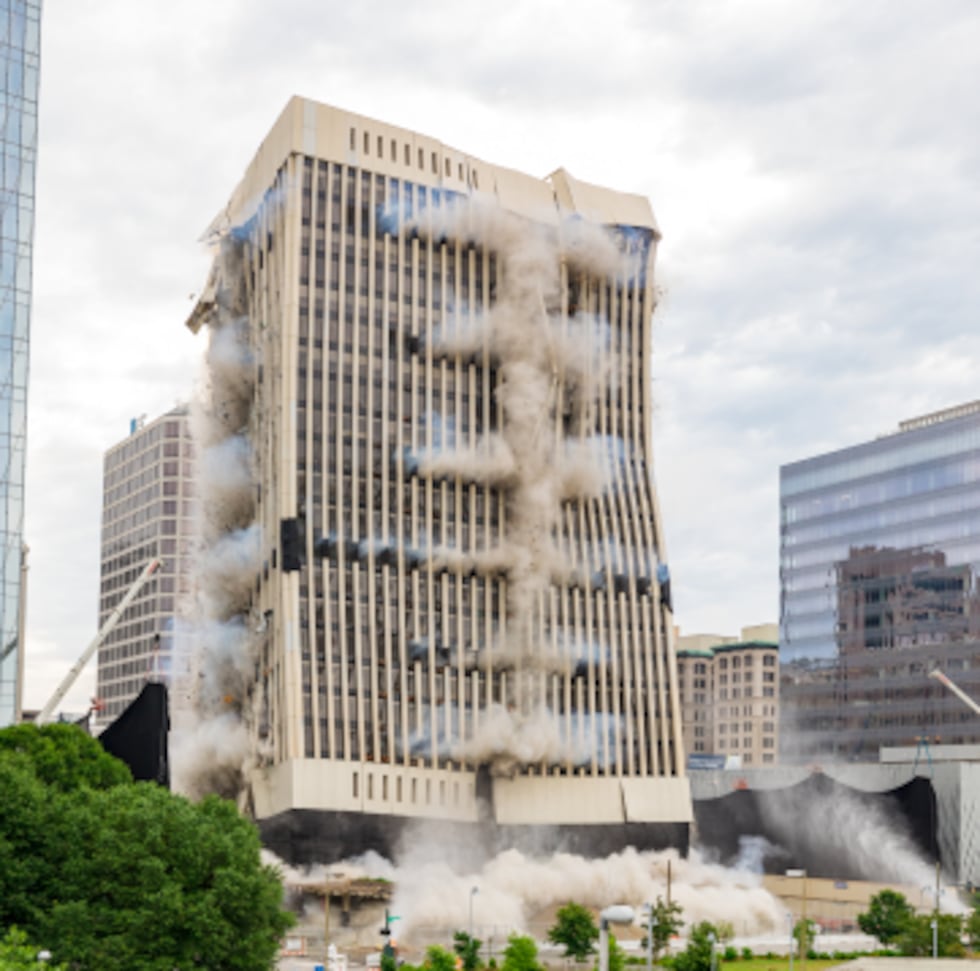 "It's only going to take 20 seconds, so they want to get it right," said spokesman Rayhan Daudani ahead of the demolition.
But it's taken more than seconds to get to this point. Even in its final day of standing upright, demolition crews and Dominion officials were busy with final preparations on the building.
"Folks both at ground zero making sure that they have everything in exactly the right place and a lot of coordination calls going on," Daudani said.
According to Daudani, crews had everything in the right spot; from the 13 levels of the building that were laced with explosives, to 300 feet of shipping containers, and even protection of other buildings in the area.
"There are massive curtains that have been put up alongside some of the nearby buildings to shield them from any debris from tomorrow's demolition work," he said.
Overnight, security monitored the site as crews conducted further preparations.
The sequence of events called for two five-second long sirens to be sounded two minutes prior to the blast and three one-second-long sirens at one minute prior to the blast.
On top of road closures for the implosion, there was a 15-block restricted zone, for both pedestrians and cars.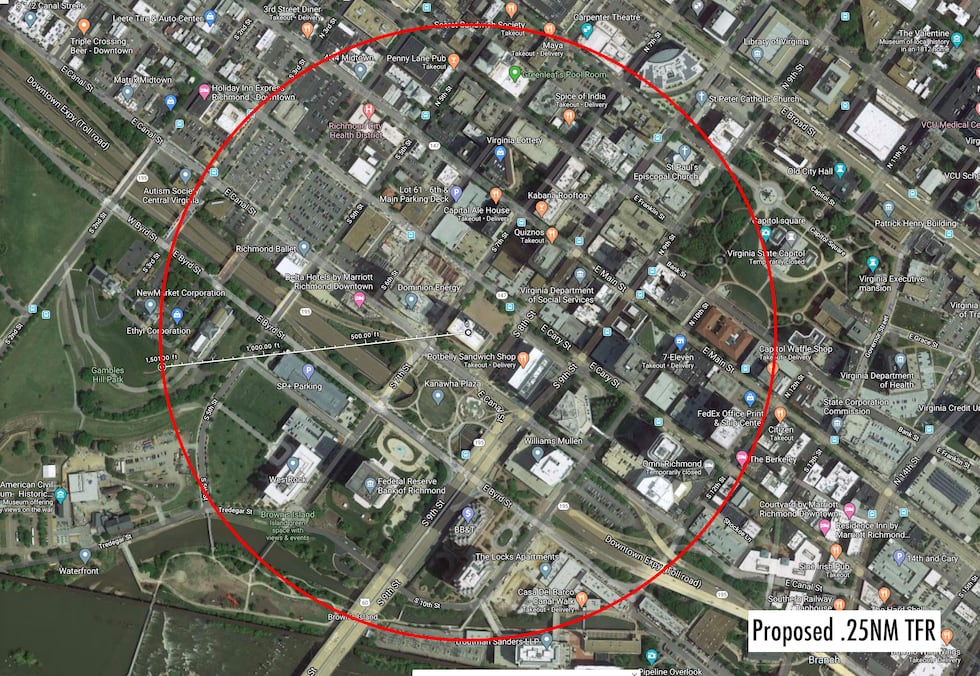 Controlled Demolition Inc. handled the implosion and said that thirteen levels of the building were laced with the explosives.
"It will go up the building, the building will tilt slightly to the north, then it will fall down into the hole," said CDI's President, Mark Loizeaux ahead of the demolition.
Loizeaux added that nine controlled, delayed explosions brought down the building, also bringing a series of booms into the morning sky.
"You could also equate it to a thunderstorm overhead, it's about that level. We use these delays, not only to control the fall of the building but also to keep down the noise level so we don't damage adjacent windows across the street," he added.
Other precautions, such as 300 feet of conex boxes lined the nearby streets, along with a large curtain hoisted by crane on either side of 7th and 8th street to catch any flying debris.
Ken Tysinger, with D.H. Griffin Wrecking Company, says no stone will be left unturned, as they will also cover traffic lights, and "storm drain inlets, to make sure that no material gets down into the system."
The crews recommended that everyone stay out of - or at least indoors of - the 15 block safety radius.
"We hope to have the streets cleaned up and everything opened up by early afternoon," said Tysinger, adding that the only things that may delay plans would be a thunderstorm.
Dominion asked people who lived downtown to:
Stay indoors: Keep your doors and windows closed an hour before and after demolition. Demolition dust can get indoors. Use a damp cloth or mop to clean dust from surfaces. Don't vacuum the dust. Vacuuming stirs the dust into the air.
Rinse sidewalks and doorsteps with a hose: The dust settles on outdoor surfaces near or downwind from the demolition.
Remove shoes or use a doormat: This will keep dust from being carried inside.
Keep in mind several roads in the immediate area remain closed.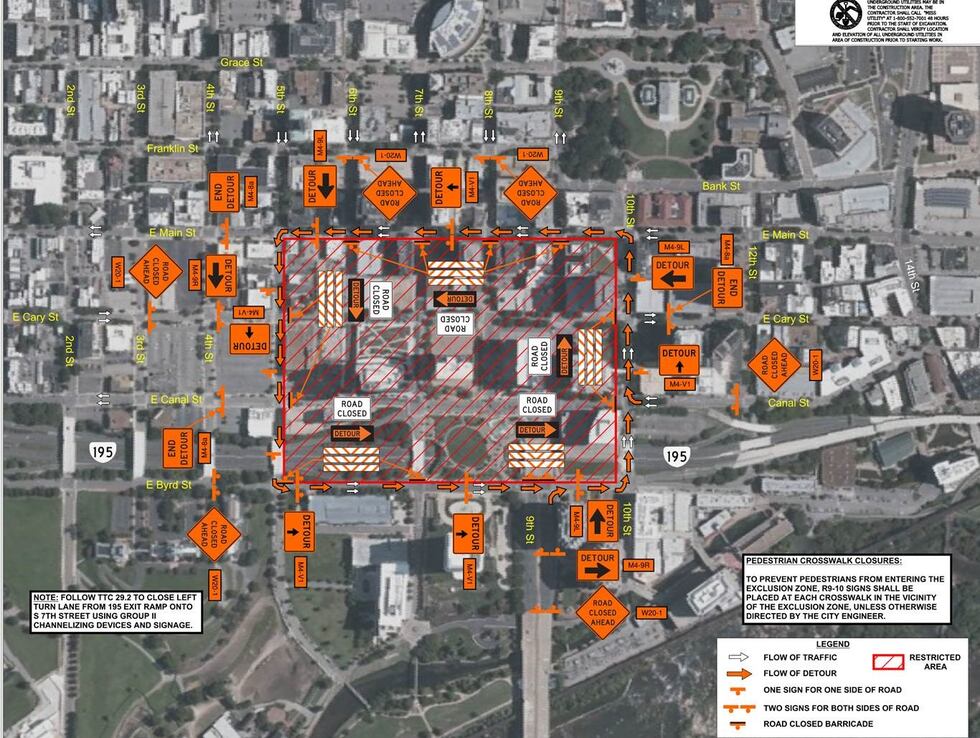 More video of the Dominion Implosion in Downtown Richmond:
Copyright 2020 WWBT. All rights reserved.