House passes $3T relief bill that's been declared 'dead on arrival' in Senate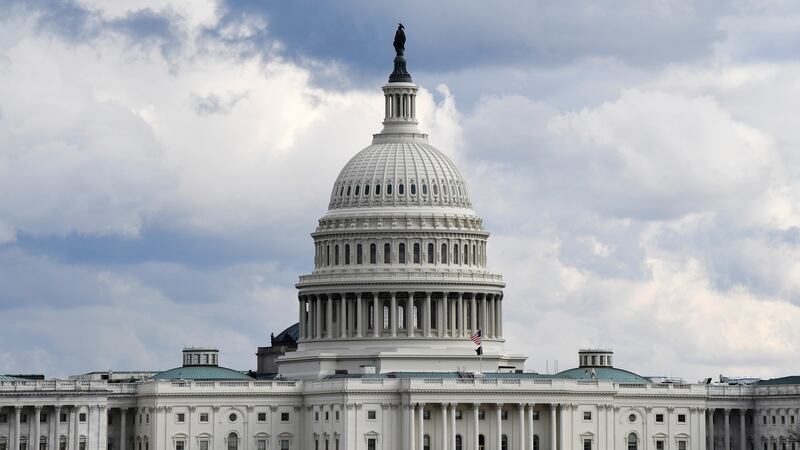 Published: May. 18, 2020 at 7:39 AM EDT
WASHINGTON — Democrats in the U.S. House on Friday cleared a massive $3 trillion relief bill that's aimed at blunting the health and economic impacts of the COVID-19 pandemic but which faces strong opposition in the GOP-controlled Senate.
The sweeping legislation, which passed largely along partisan lines by a vote of 208-199, carries a price tag that's roughly equal to the total cost of four previous coronavirus response bills already signed into law. Two Virginia Democrats, Abigail Spanberger of Henrico and Elaine Luria of Norfolk, who both could face tough re-election fights this year, voted with Republicans against the package.
"This $3 trillion package and the previous relief bills would double federal spending for this year and spending of this scale requires careful consideration and input from all members, not just one party," Luria said in a statement.
"A spending bill of this magnitude must be approached in a bipartisan manner and utilize a transparent process where Democrats and Republicans come together to identify the most impactful solutions. … There are many elements of the bill that are unrelated to addressing Americans' most immediate needs associated with COVID-19, which distract from addressing our most urgent priorities during this pandemic."
The measure contains nearly $1 trillion for state, local, territorial and tribal governments. It would also offer direct payments of $1,200 to Americans, extend federal unemployment benefits, increase funding for nutrition assistance programs and ensure that every American can vote by mail in the November election.
"Unfortunately, many members of Congress — including some in my own party — have decided to use this package as an opportunity to make political statements and propose a bill that goes far beyond pandemic relief and has no chance at becoming law, further delaying the help so many need," Spanberger said.
The measure appears to be just a starting point for negotiations in the next round of congressional relief. The White House has issued a veto threat. Senate Majority Leader Mitch McConnell (R-Ky.) declared the bill "dead on arrival" in the upper chamber of Congress. Spanberger and Luria were among 14 House Democrats who voted against the bill, including other moderates facing very competitive reelection bids this fall. Rep. Pete King of New York was the lone Republican who voted for it.
U.S. Rep. Ben Cline, R-Botetourt, called it a "socialist wishlist" that "explodes the size of government."
By Roger Chesley | May 15, 2020 at 8:43 AM EDT - Updated May 15 at 8:43 AM
Folks who criticized Virginia Gov. Ralph Northam for limiting the size of church services the past several weeks – including opportunists in the Trump administration – acted as if the guv were denying residents their right to practice religion.
It's an odd stance since the regulations, in the face of this awful novel coronavirus pandemic, were intended to keep people alive. One of Northam's recent executive orders banned gatherings of more than 10 people at particular establishments; this was unfortunate because the March edict was just days before Easter and Passover.
Yet given the very real threat of transmission of the novel coronavirus in close quarters, the regulation was necessary. Besides, haven't Christians heard of the biblical passage in Matthew, "For where two or three gather in my name, there am I with them"?
The religious edifice is a big part of the service. It's not the only part.
I've spent the past several Sundays watching Mass on Facebook Live. It's not the same as being in the pews of my parish church, of course, but I understand the restrictions. We try to adapt – instead of plunging headlong into preventable danger.
I note all of this as a prelude to the phased easing of restrictions taking place in the commonwealth Friday, including greater access to faith services this weekend. Among the requirements: Places of worship must limit occupancy to 50 percent, individuals must stay at least 6 feet apart, and cleaning and disinfecting of frequently used services must be done before and after services.
The state witnessed a kerfuffle extending beyond its borders when Lighthouse Fellowship Church, on the Eastern Shore, challenged a summons it received for letting 16 people attend services on Palm Sunday.
READ MORE ON VIRGINIAMERCURY.COM>

The Virginia Mercury is a new, nonpartisan, nonprofit news organization covering Virginia government and policy.