Gov. Northam announces 'Education Work Group' to develop school reopening plans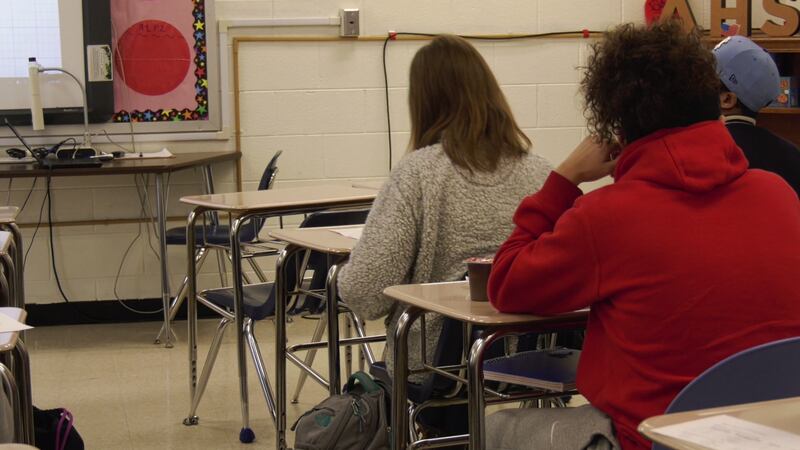 Updated: May. 18, 2020 at 9:35 PM EDT
RICHMOND, Va. (WHSV) — In Governor Ralph Northam's Monday COVID-19 briefing, he announced a new "Education Work Group" to help chart a path forward for determining when and how Virginia's schools can safely reopen.
The group is made up of representatives from Virginia's public and private early childhood, K-12, and higher education systems, including teachers, school system superintendents, parents, college presidents, state agency personnel, special education advocates, museum directors, and students too.
According to a statement by Governor Northam's office, the groups "represents the whole of Virginia's education system" and includes representatives from every region of Virginia.
Secretary of Education Atif Qarni formed the workgroup and chaired its first meeting on April 23. Since that time, the group has focused on developing recommendations to make sure school policies throughout Virginia's education system are consistent when it comes to returning to in-person settings and ensuring continuous learning.
"I am deeply grateful for Virginia's educators, administrators, school nutrition workers, support staff, parents, and students for the ways they have adapted to new learning environments over the past two months," said Governor Northam. "As we make decisions about the path forward, this panel will help ensure that we are best supporting rural students, English language learners, students of color, and students with special needs. School closures have been necessary to protect health and safety, but lost class time has a disproportionate impact on Virginia's most vulnerable and economically disadvantaged students. That's why equity will remain at the forefront as we determine when and how we can safely and responsibly return to in-person learning."
Qarni chairs the workgroup, and it's staffed by Deputy Secretary Education Fran Bradford, State Council of Higher Education Director Peter Blake, and State Superintendent of Public Instruction Dr. James Lane, who make up the steering committee for the COVID-19 Education Work Group.
"As we begin to think about how Virginia's education system can operate in the summer and fall, it is crucial that we have the advice of a diverse, thoughtful group of education leaders," said Secretary of Education Atif Qarni. "This group will use their expertise to guide our approach and help ensure that all voices are heard and all recommendations are made through the lens of equity."
Schools across Virginia have been closed since March 13, when Gov. Northam directed all K-12 schools to close for a minimum of two weeks. A week and a half later, on March 23, the governor became one of the first in the country to order schools closed for the remainder of the academic year.
Others followed suit not long afterward.
Shortly after the school year was suspended, the Virginia Department of Education established the Continuity for Learning (C4L) Task Force, which has been made up of more than 120 teachers, leaders, and collaborating educational partners across Virginia focused on helping school divisions create plans to keep children learning and keep children fed.
Virginia's COVID-19 Education Work Group will develop recommendations on key issues schools must address before reopening and will help "help determine how to ensure continuity of learning for Virginia students from cradle to classroom to career."
Once those guidelines are developed, the workgroup plans to transition to focusing on long-term recovery plans, including addressing learning gaps and the social and emotional needs of students after long-lasting closures.
With the group's guidance, Gov. Northam plans to outline a roadmap for Virginia schools, colleges, and universities to return to in-person learning in a safe, equitable, and responsible manner, which he has said he hopes will be in the fall.
The approach will be based on data and science, according to the workgroup, and will "include recommendations from the COVID-19 Education Work Group, and will be coordinated with the Forward Virginia plan to gradually ease public health restrictions."
Copyright 2020 WWBT. All rights reserved.