Richmond artist creates frames to help VCU Health in COVID-19 fight
Updated: May. 1, 2020 at 6:03 PM EDT
RICHMOND, Va. (WWBT) - Everyone has a talent, and these days, some people are using their talents to help their neighbors.
Artist Keith Ramsey typically creates masterpieces using acrylic, wood and metal. However, now, he is using his skills to create life-saving works of art, which is helping to keep Virginia strong.
Keith Ramsey specializes in art you can use. He calls it "livable art."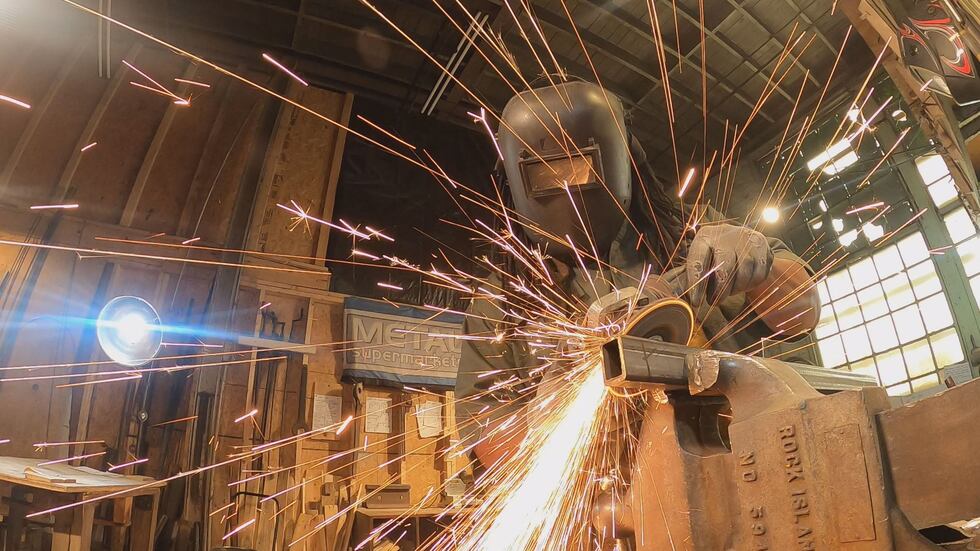 "I do furniture, I do tables and benches," said Ramsey. "I love doing tables and benches because they are so immediate where you get to fix it, build it, deliver it, and sit on it, or use it as a table just like that. No strings attached basically."
From unique barn door handles to acrylic paintings, he does it all - most of it inside of his workshop in Richmond's Northside.
However, none of these works of art compares to his most recent project.
"It was like one of the things I'm most proud of," said Ramsey.
This piece is more than livable art. It is art that is helping to save lives.
He built frames and rolling trellises he welded to be used by VCU, which is his alma mater.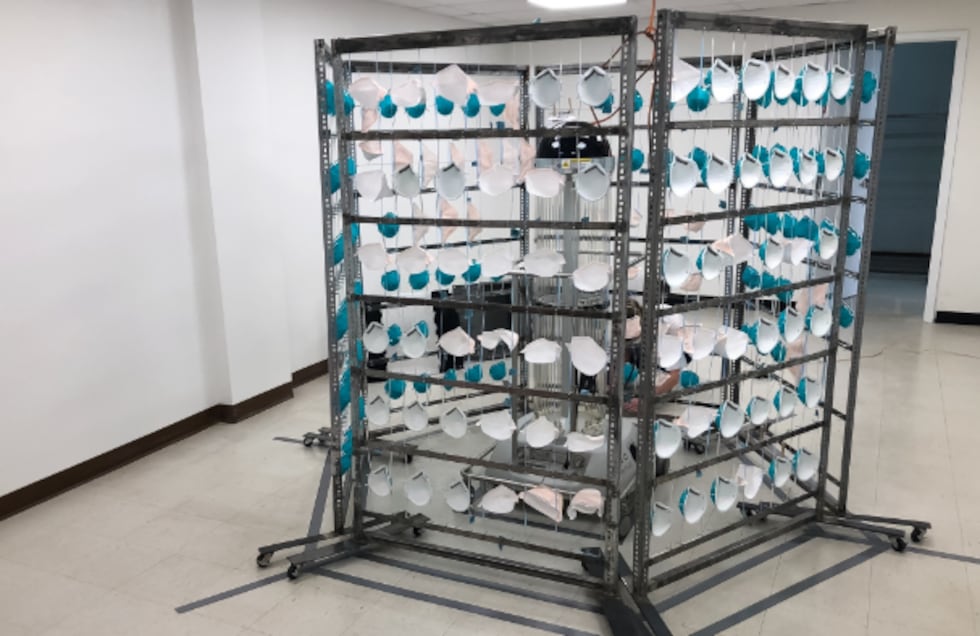 They're being used to help safely decontaminate 12,000 N95 masks at VCU Health. The decontamination process uses high-intensity ultraviolet light, a method developed by VCU Health and VCU Ventures. It allows the hospital to replenish its own supply, and keep its employees safe.
When Ramsey received the call to build the structures, he knew immediately that he wanted to help.
"Before he could even finish his spiel, and I knew it was about protecting the workers in the hospitals and stuff like that, and it was in the fight against COVID-19, I was all in. I was like let's do it," said Ramsey. "It was some long nights, but that was the kind of thing I wanted to do. I wanted to jump into this and do something because you know, you feel kind of helpless."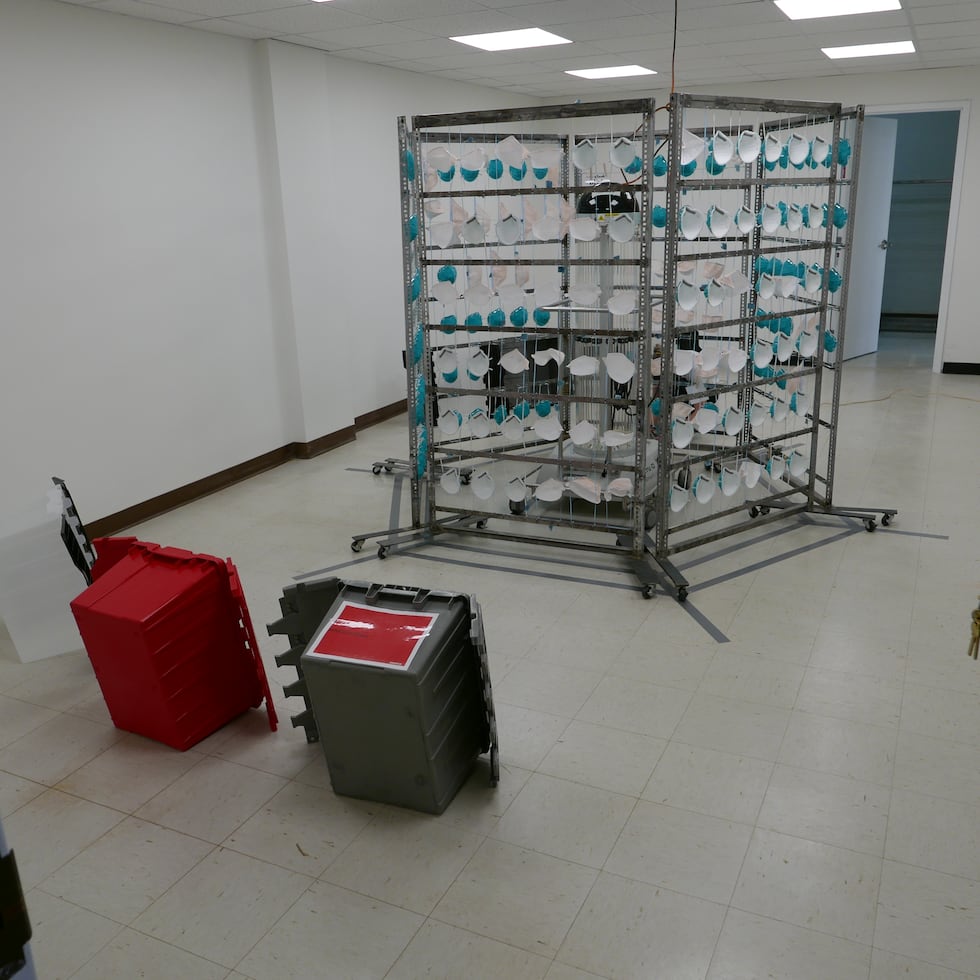 With the help of a few VCU team members, this work of art - made of flat bars, screws, and frames- became one of the most valuable pieces in the world, helping those on the front lines of this pandemic.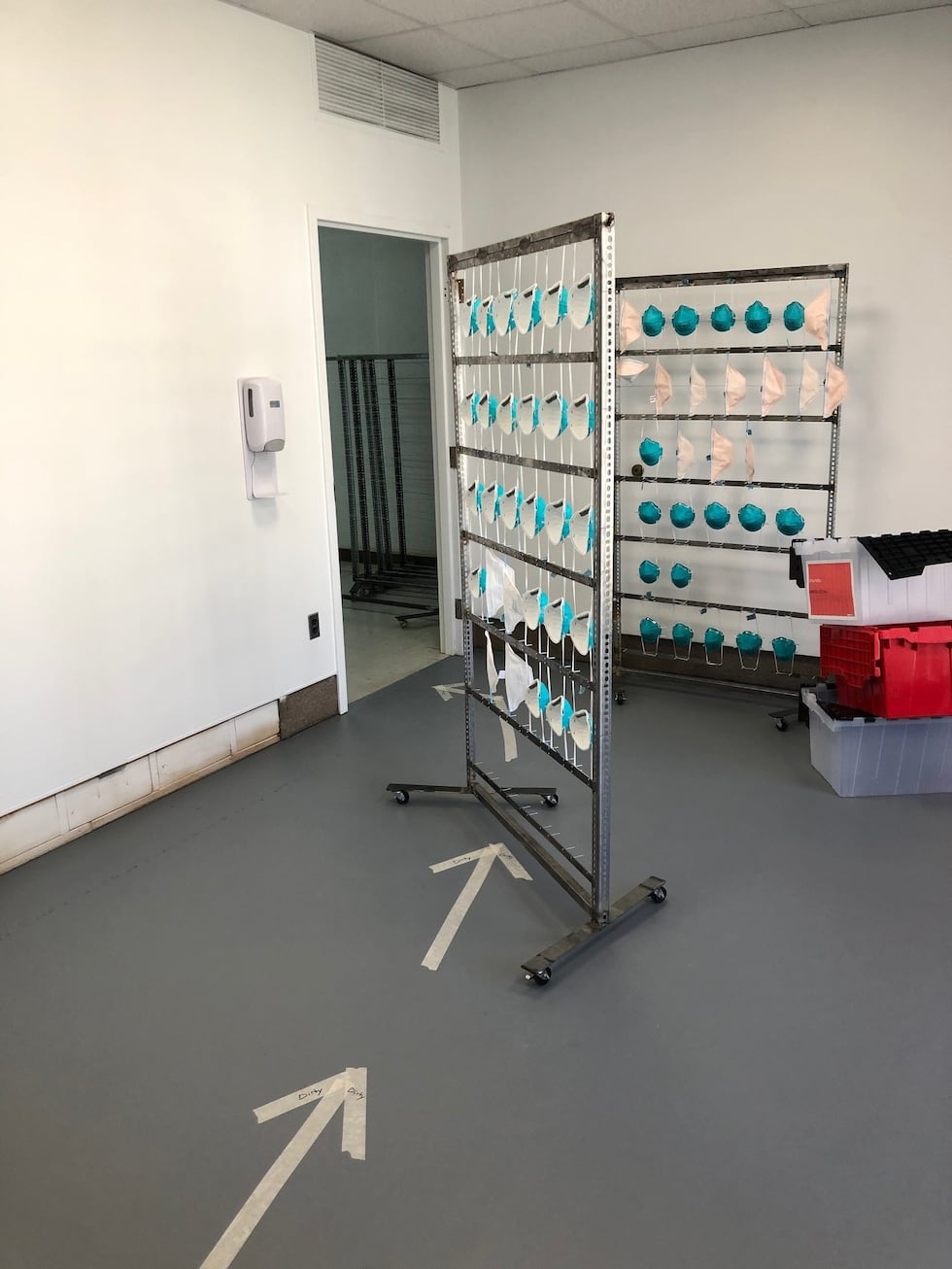 "The impact almost brought me to tears thinking about how much it can help out," said Ramsey. "It felt like back in World War II when people stopped everything and was like, 'this is for a war effort.' This is to help not only us but the world, you know? And that's how I felt about it. I was like this is my World War II. If I owned a shop, my shop stops and dedicates its time and energy to this effort."
Copyright 2020 WWBT. All rights reserved.