NBC12 selling 'Virginia Strong' t-shirts to benefit Central Virginia COVID-19 Response Fund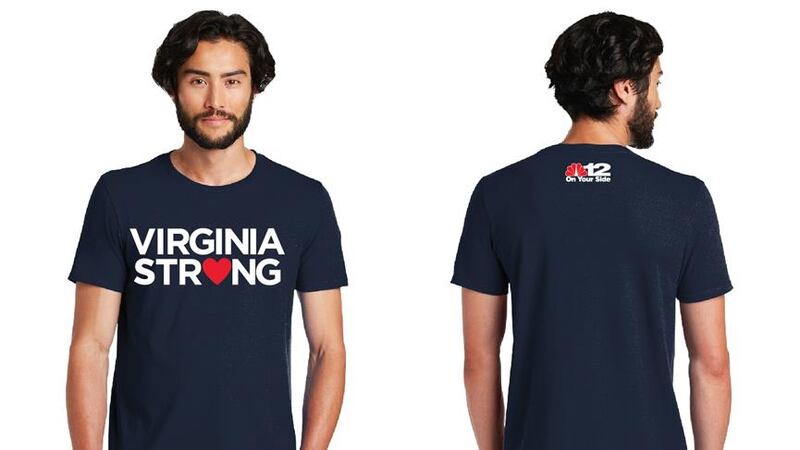 Updated: May. 22, 2020 at 3:45 PM EDT
RICHMOND, Va. (WWBT) - Thanks to YOU, our "Virginia Strong" t-shirts have now raised more than $12,000 for the community!
NBC12 is selling "Virginia Strong" t-shirts to benefit the Central Virginia COVID-19 Response Fund.
The response fund is a coordinated campaign to provide rapid support for local organizations helping those most affected by the pandemic.
In support of the fund, when you buy a t-shirt more than 25% of your purchase (all profit) will go toward this important local cause.
Your $23 purchase includes a shirt, donation, and all sales tax and shipping costs. So far, more than 2,000 shirts have been sold, meaning at least $12,000 will be donated to the community!
Please allow two to three weeks for delivery and know that all sales are final. The last day to buy is May 27.
If you would like to purchase your own "Virginia Strong" t-shirt, CLICK HERE. If you want to donate to the response fund directly, you can do so HERE.
You can learn more about how the Central Virginia COVID-19 Response Fund helps the community and those on the frontlines below:
Copyright 2020 WWBT. All rights reserved.