Richmond to deploy testing teams, resource centers to low-income neighborhoods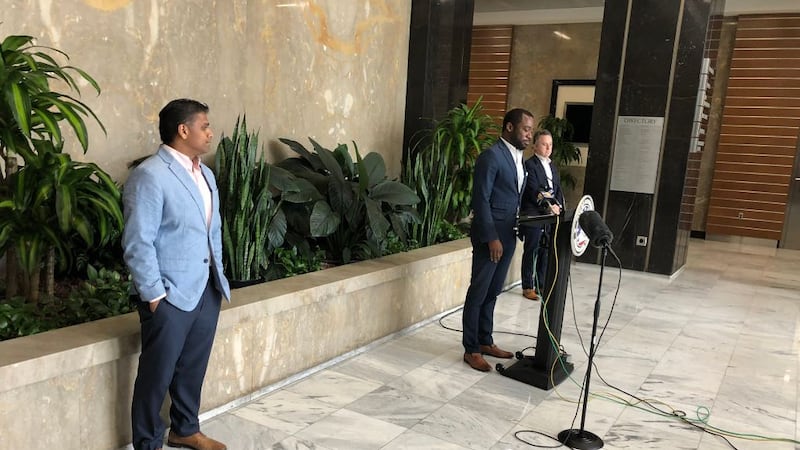 Updated: Apr. 14, 2020 at 1:49 PM EDT
RICHMOND, Va. (WWBT) - Coronavirus testing is coming to low income communities in Richmond.
While not wide-spread, the move will help city hall and the local health department get a better idea of how vast the virus problem really is. Mayor Levar Stoney and the local health department will roll out testing next week into low income communities and communities of color.
"If you do contract it, if you are black and brown and you have other underlying conditions, it could lead to your death," said Stoney.
During a briefing at city hall Tuesday afternoon, Stoney said the city has 163 confirmed cases with seven deaths. But, a deeper look at the data shows 62% of cases involve African American patients and only 24% involve white patients.
"Just because your black or brown doesn't mean you're going to get COVID-19," said Stoney.
Starting Monday, the local health department will begin testing in low income communities. The logistics are still coming together, but the hope is to open a test site each day, rotating around eight city resource centers.
"Our hope is by providing more testing in communities where we have many uninsured residents not only are we addressing the inequitable access to testing but we're doing case finding in neighborhoods where residents may respond differently," said Dr. Danny Avula, Richmond/Henrico Health Districts Director.
The expectation is that the testing teams will see between 100 and 150 people each day.
But the health department will also hand out personal protective equipment during these events.
"Because we don't have unlimited testing capacity we would really like to focus on symptomatic individuals or individuals who have come into contact with confirmed cases," said Dr. Avula.
As more data comes in by the end of the week, the health department will continue to refine the all the information to make sure the city is responding to the right areas.
Copyright 2020 WWBT. All rights reserved.