Central Virginia localities open call centers for coronavirus questions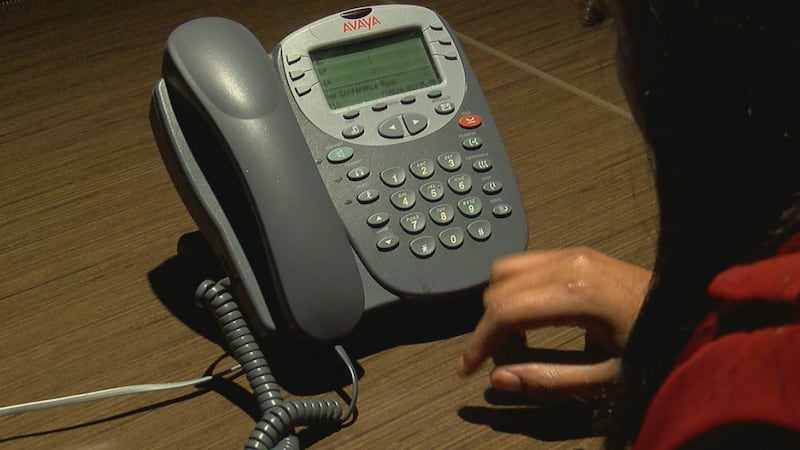 Updated: Mar. 27, 2020 at 10:59 AM EDT
(WWBT) - Localities around Central Virginia have opened call centers to answer citizens' questions on the coronavirus.
The center will be open Monday through Friday from 8:30 a.m. to 8:00 p.m. starting on March 18. The number to call is (804) 541-2391.
The center, operated by the Richmond and Henrico Health Districts, will be open every day from 8 a.m. to 6 p.m. for questions about the coronavirus. The number is (804) 205-3501. For questions about Henrico County government facilities call (804) 501-5655.
The City of Richmond Office of Aging and Disability Services has opened a hotline for seniors and disabilities that may have questions or concerns regarding the coronavirus pandemic. The hotlines will be able to direct them to vital resources that are available through partners. To contact the hotline, call 804-646-1082. The hotline will be open from 8:30 a.m. to 5 p.m. Monday through Friday.
Senior Connections, which is the capital area agency on aging, also offers information and referral services at 804-343-3000. They are currently seeking volunteers to deliver food to seniors who are cautioned to be isolated at home. If you are interested in volunteering, call Senior Connections at 804-343-3000.
Coronavirus Hotline: 804-365-3341.
The Chesterfield County Emergency Operations Center announces the opening of a call center for Chesterfield residents who have general questions about county operations and services during the COVID-19 response. The call center will be open Monday-Friday from 7 a.m. to 7 p.m.
The call center phone number is 804-751-2EOC (804-751-2362).
The call center will be staffed by county employees from multiple departments. Updated information regarding county resources will be made available to call center staff to assist residents who may not have internet access or need clarifications on available county services.
Call center staff will not be able to answer questions regarding COVID-19; all such questions should be directed to the Virginia Department of Health (VDH) at 877-ASK-VDH3 (877-275-8343).
Chesterfield County will remain a source for accurate and timely information for our community as this rapidly changing COVID-19 situation continues to evolve. Residents, businesses and guests can connect with the county in a variety of ways, including the following social media handles:
For more information about Chesterfield County's response to the COVID-19 outbreak, please visit www.chesterfield.gov/coronavirus.
The Chesterfield Health District, which includes Chesterfield and Powhatan counties and the City of Colonial Heights, has launched a COVID-19 call center for residents in those areas.
Residents can call 804-318-8207 from 8 a.m. to 4:30 p.m. with questions about COVID-19. Callers with questions after 4:30 p.m. should call the main Virginia Department of Health number at 1-877-ASK-VDH3.
Medical providers can call 804-751-6440 from 8 a.m. to 4:30 p.m. with their COVID-19 questions. The medical provider number has voice mail capabilities and refers to medical callers to 1-877-ASK-VDH3 after 4:30 p.m.
The Crater Health District coronavirus call center can be reached at 804-862-8989
Copyright 2020 WWBT. All rights reserved.