'It's a real loss for survivors': Domestic violence law stalled in U.S. Senate.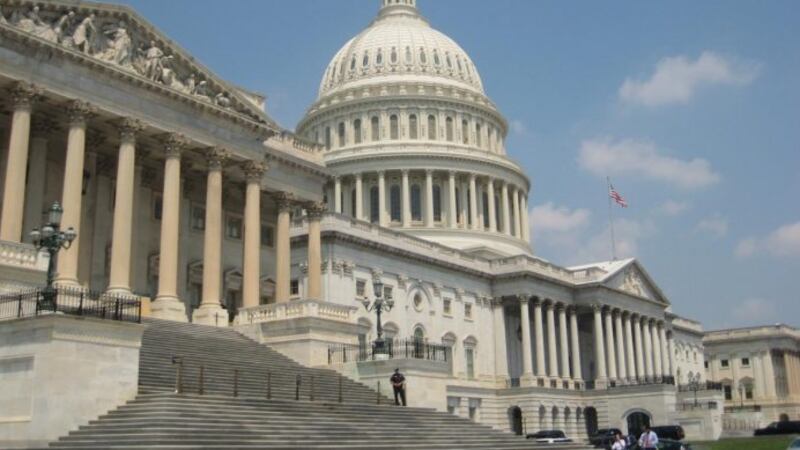 Published: Jan. 28, 2020 at 11:33 AM EST
WASHINGTON — For decades, the Violence Against Women Act was an issue that could transcend partisan politics on Capitol Hill. Not anymore.
The landmark law — first passed in 1994 to protect victims of domestic crimes — funds programs like rape crisis centers, shelters and legal services to victims of domestic abuse.
But after several unsuccessful attempts to reauthorize the legislation, it lapsed last February amid partisan sniping in Washington, and advocates warn that critical programs will be in jeopardy if it's not renewed.
"Letting VAWA expire and not taking steps to reauthorize it is a missed opportunity to prevent sexual violence and assault, and save lives," said Allison Randall, vice president for policy and emerging issues for the National Network to End Domestic Violence.
The U.S. House passed legislation to reauthorize the law last April, but efforts have stalled in the U.S. Senate.
Since President Bill Clinton signed VAWA into law in 1994, the landmark legislation has significantly shifted responses to and support for victims and survivors of sexual assault and domestic violence, creating reliable judicial pathways for redress. The measure is credited with reducing the rate of domestic violence in the United States by over 60 percent, earning it consistent bipartisan support.
But that support faltered last year when House Democrats added a number of provisions to their bill that would broaden the legislation's gun restrictions, drawing pushback from the National Rifle Association (NRA).
Currently, those convicted of domestic abuse can be denied access to firearms only if they have been married to their victim, have a child with their victim, live with their victim, or are the legal guardian of their victim. The measure does not extend to dating or intimate relationships, which account for a significant amount of abuse cases.
READ MORE ON VIRGINIAMERCURY.COM>

The Virginia Mercury is a new, nonpartisan, nonprofit news organization covering Virginia government and policy.