'Camille is a champion': Miss America 2020′s former VCU professor is excited about her win
Updated: Dec. 20, 2019 at 5:17 PM EST
RICHMOND, Va. (WWBT) - NBC12 wants to wish a big congratulations to Miss Virginia Camille Schrier as she got an even bigger title - Miss America!
"I still haven't processed it," said Camille Schrier during her NBC Today's interview.
Once a dream is now a reality for Camille as she got her name called and was crowned Miss America 2020.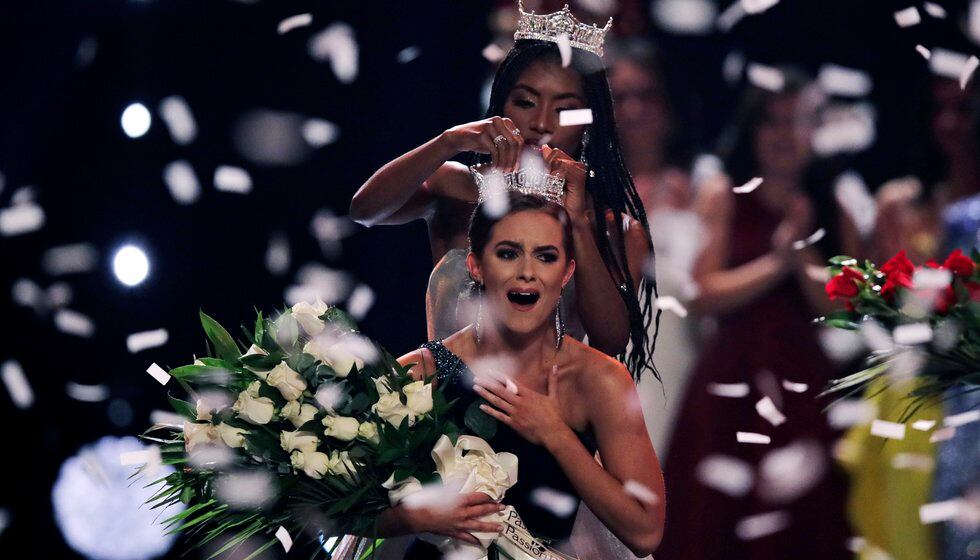 "I jokingly said, 'I don't think I really processed that I won Miss Virginia back in June, so this is going to take me some time, this is a reality for me,'" said Schrier.
And in Richmond, the faculty of Virginia Commonwealth University has been rooting for her since the beginning.
"We were just on the edge of our seats the entire time," said assistant VCU professor at the School of Pharmacy, Lauren Caldas.
Currently, Schrier is in grad school pursuing her Doctor of Pharmacy degree from VCU. Previously, she was a graduate from Virginia Tech with dual Bachelor of Science degrees in Biochemistry and Systems Biology with a minor in Chemistry.
"She's just always been an impressive student," said Caldas.
Caldas taught Camille during her 2017 fall semester at VCU's School of Pharmacy and says she never knew Camille competed in pageants until she won Miss Virginia.
"So we had a really nice conversation about what that was going to mean for her and ... stem, science, and pharmacy," said Caldas.
From then on, Caldas and Camille's bonds would grow and Lauren says it was awesome to watch Camille's intro as she making a pharmacy product in VCU's lab.
"We actually got to see our lab, and she was making that POL gel … it's a special way pharmacists put medication unto an agent that you would rub into your skin," said Caldas.
This was the second year in a row that women weren't judged in a swimsuit, but instead, a series of talent demonstrations.
"We want all young girls to see that you can be smart, glamorous, scientific or you can do whatever you want to do," said Caldas.
Lauren says Camille embodies just that.
"Camille is a champion. She's not only being a representation for our young girls and going into stem sciences but she's also for the profession and showing what we can do for health care," said Caldas.
Copyright 2019 WWBT. All rights reserved.