Virginia ranks No. 1 for state with the most reckless drivers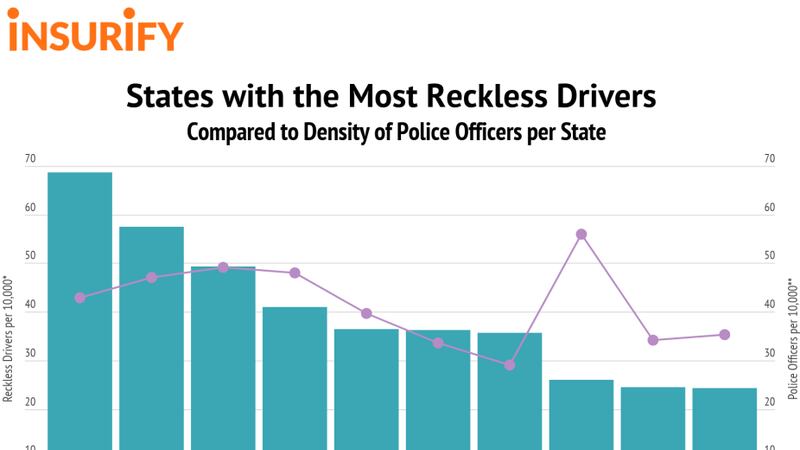 Published: Oct. 28, 2019 at 3:18 PM EDT
RICHMOND, Va. (WWBT) - Virginia has topped the list of states with the most reckless drivers.
Insurify found that Virginia has the highest rates of reckless driving of any state nationwide.
The study found that Virginia has 68.6 reckless drivers per 10K drivers, 279% more reckless drivers than the national average and 3% fewer police officers per driver than the national average.
Findings were derived from internal data such as driver records of car owners and external data from the Bureau of Labor Statistics and the FBI's latest police employee data.
For more information on the study and the full report on the top 10 states with the highest rates of reckless drivers, visit the Insurify website.
Copyright 2019 WWBT. All rights reserved.