Richmond startup named one of the best companies in America
Updated: Oct. 8, 2019 at 5:30 PM EDT
RICHMOND, Va. (WWBT) - When it comes to startup companies, Richmond is home to quite a few of them. In fact, Entrepreneur Magazine considers one of them - Sassy Jones - one of the best small businesses in the nation.
The sass behind beauty and accessories brand Sassy Jones is Charis Jones.
Her mission is to take a 5,600-square-foot warehouse in Richmond's Manchester neighborhood from a small idea into a huge success.
"We are an award-winning accessory brand, and we sell confidence," Jones said.
That confidence comes in the form of necklaces, earrings, bracelets, handbags and lipsticks of all colors, shapes and sizes.
"The accessories have nothing to do with it," Jones said. "We're so deeply embedded in how the woman feels in our pieces and how we interact with her."
Much of that interaction is online - a move this married mother of twins made in 2016 after a year of driving across the country to sell her products at trade shows.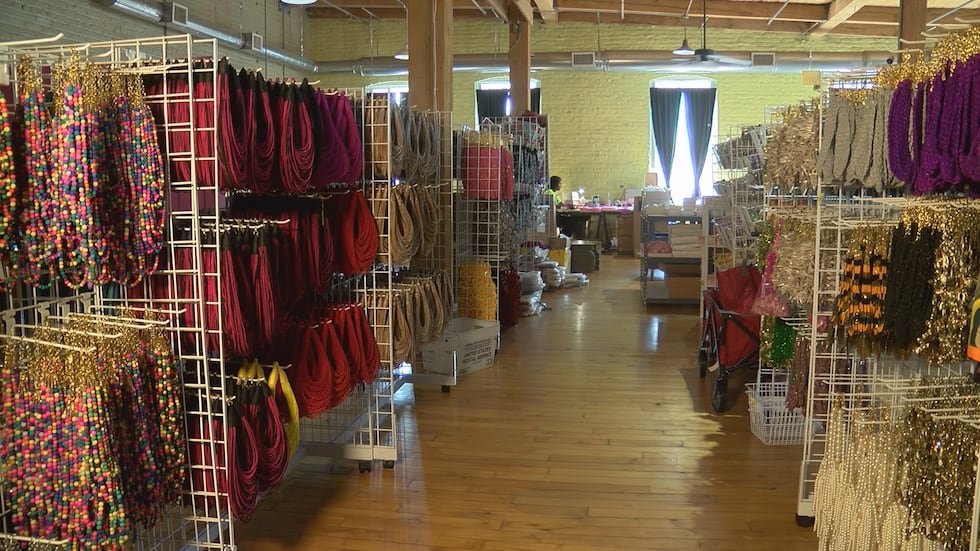 "I decided to pivot the brand because I wanted to be home with the kids more," Jones said. "I wanted to grow the business more, and I didn't want to have to go back to my corporate gig. So I put my back into online marketing."
The result was she basically built an e-commerce empire with the Sassy Jones website, Sassy Jones TV and a weekly online "Sparkle Party" inspired by the Home Shopping Network.
Within three years, her company grew tremendously, taking it from inside her minivan and kitchen, to owning a warehouse and a boutique on East Grace street with 14 employees.
The growth lead to Sassy Jones being named one of Entrepreneur Magazine's "best companies in america."
It is a dream job for Jones, who designs and names each and every product. It is also a dream she never thought would come true.
"I thought I was just going to sell jewelry at a trade show. I didn't dream that big, and God laughed at me, time and time again," Jones said. "And now, I have no issue dreaming big."
Sassy Jones jewelry is now being sold in Macy's stores in Atlanta and Detroit.
Two other Richmond companies also made the list: Web development firm Colab and mobile app design company Shockoe.
Copyright 2019 WWBT. All rights reserved.