Online program helps students in Louisa County spread positive messages
Updated: Sep. 17, 2019 at 6:28 PM EDT
LOUISA, Va. (WWBT) - Louisa County Middle School is looking to put a stop to bullying with an online program called "You-Uplift".
"Just the smallest positive thing can impact them," said Louisa County Middle School Principal, Todd Weidow.
Growing up, school is supposed to be a fun, positive experience but sometimes bullying can get in the way of a teen's experience.
"I think you're going to see it anywhere you go," said special education teacher, Karin Sewell.
Administrators compile the submissions students post online. The comments are then displayed throughout the lunch room on a TV for all to see.
"Students are realizing they have a voice - that it's more fun to be positive than negative," said Sewell.
"It makes you feel good," said 8th grader, Lawton Rowan. "It's a good way to say to a lot of people how I feel and how I want to say something to them."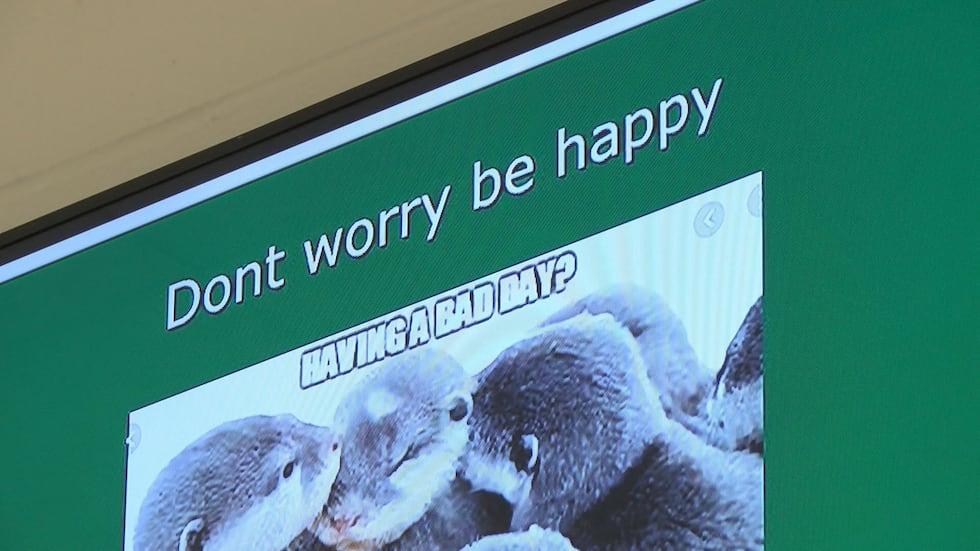 Since the beginning of the school semester four weeks ago, school officials say they've already received over 800 submissions.
"I was flooded the first couple of weeks. I've still got some waiting in my inbox to approve," said Sewell.
Rowan credits that to the positive atmosphere his school has created for him and his peers.
"We're a positive community, we're a good school," said Rowan.
As the school celebrates the second school year of using the program, they hope more students will step out of their comfort zone and spread a kind gesture.
"My mom always says if you don't have anything nice to say you shouldn't say it, and that's a good way to say something nice to someone," said Rowan.
YouUplift is a nationwide wide initiative that schools can sign up to.
Earlier this year in August, a representative for YouUplift announced that last school year, Louisa County Middle School had the most submissions for one school in the entire nation.
Riverview who is a joint elementary/middle school came in first place.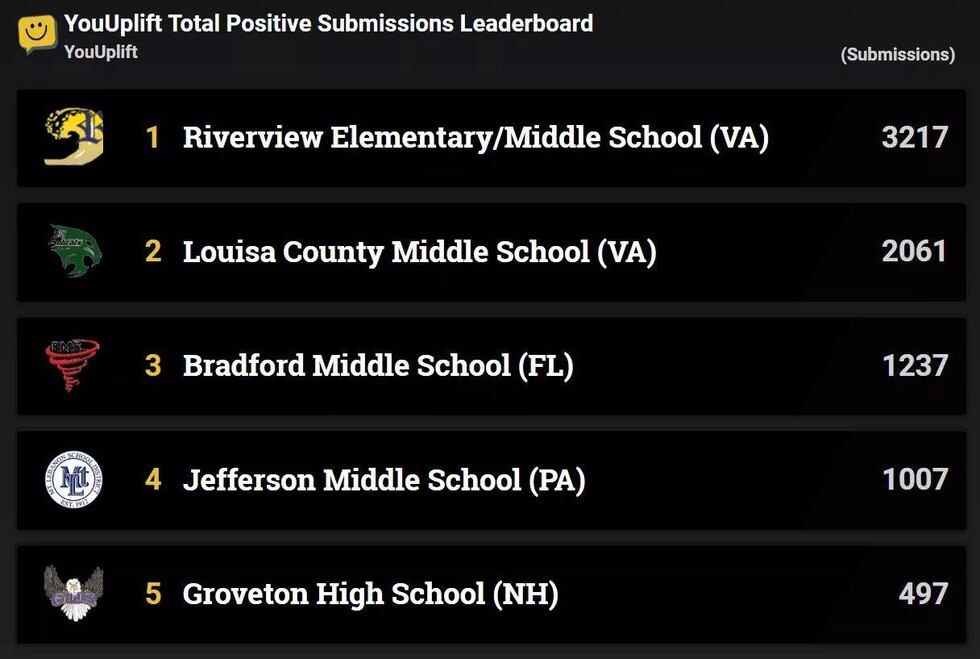 Copyright 2019 WWBT. All rights reserved.