'They forgot about us:' Thousands do the same work as foster parents in Va., without support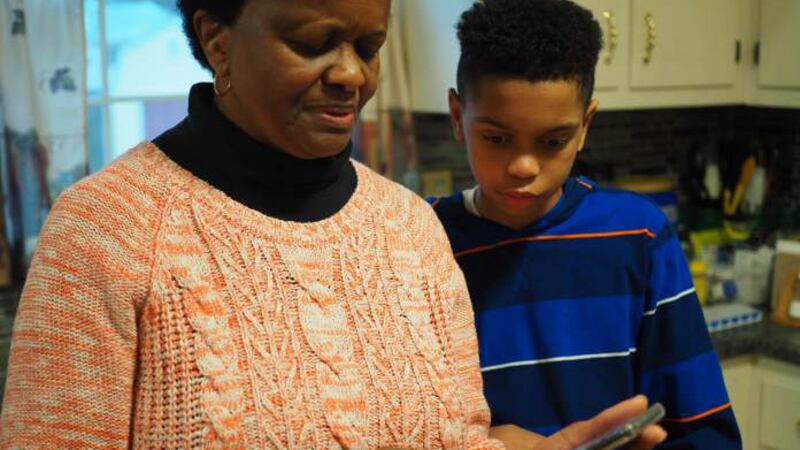 Published: Jun. 3, 2019 at 8:12 AM EDT
|
Updated: Jun. 3, 2019 at 8:13 AM EDT
First in a two-part series from the Virginia Mercury examining kinship care in Virginia.
On a June day in 2011, Ray Richardson was at work when he got a call from his daughter and was given a choice: Either his granddaughter, 7-year-old Lilia, would be staying with Richardson and his wife, or she was going into foster care.
"Period. Point blank," Richardson recalled.
So he and his wife, Carolyn, drove up to Fredericksburg that day. They packed Lilia and the black garbage bags filled with her toys into their car, and Carolyn Richardson asked her daughter: "Please, let them both stay together. Let me take Isaiah, too, so they'll be together."
They would get 5-year-old Isaiah the next day, when their daughter — the children's father had recently died — dropped him off. Carolyn Richardson would keep the kids in the same room for a while after they moved into their grandparents' house in Chesterfield, because she wanted them to stay together after so much upheaval.
The Richardsons found themselves in a role they never expected, and now they're both parents and retirees. They've had to answer the same question presented to every other family in their situation: How will they make ends meet?
About 70,000 children are in the care of their grandparents in Virginia, according to the Annie E. Casey Foundation. That's about 4 percent of Virginia's children. More are being raised by other relatives: aunts, uncles and cousins.
Known as kinship families, they're doing the same exact work as foster families, yet in Virginia they get none of the support or financial assistance that formal foster families receive. They could get a monthly stipend if they jumped through the numerous hoops — from background checks to training — required to become a licensed foster home, but most simply bring the children into their homes without thinking twice about their options.
READ MORE ON VIRGINIAMERCURY.COM >

The Virginia Mercury is a nonpartisan, nonprofit news organization covering Virginia government and policy.