'We all want to do this faster:' Library of Virginia needs money to speed production of governors' records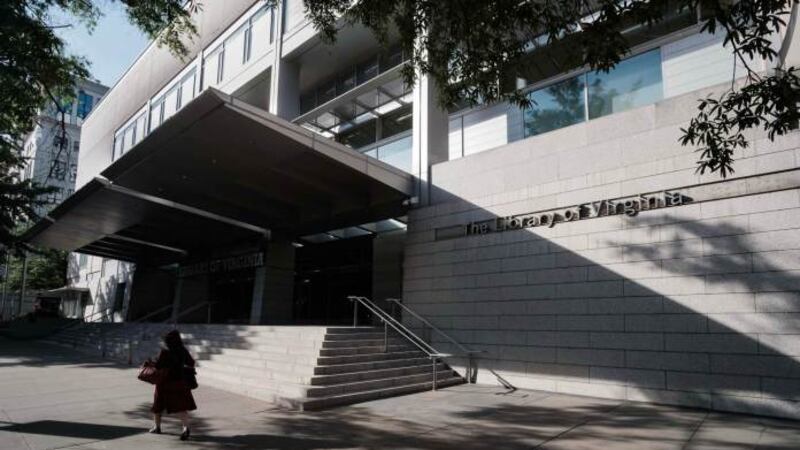 Published: May. 23, 2019 at 1:22 PM EDT
Susan Gray Eakin Page, a digital archives coordinator at the Library of Virginia, considers the painstaking process of making former Gov. Tim Kaine's records accessible online "one of her babies."
Kaine turned over more than 900 boxes of paper records and almost two million electronic records when he left office in 2010.
Library staff began reviewing emails and files and adding it to an online database for the public to access. When the first round of emails — 66,000 — went online in 2014, staff celebrated the achievement, saying Virginia was one of the first state libraries in the country to do something like that.
"But we found out not everyone found our baby as cute as we did," Page said.
The Library of Virginia has slowly processed electronic gubernatorial records with reduced state money for eight years. The library is primarily funded by the state, but the agency has lost more than 60 positions in the last decade because of decreases in funding, Librarian of Virginia Sandra Treadway said. The Library of Virginia currently gets $6.4 million a year from the state and operates a foundation to collect and manage donations
Lawmakers have put pressure on the library to work faster, but have shied away from giving the library funding it would need to do so. It's not required for the Library of Virginia to process and post searchable gubernatorial records online; just to catalog and make them available to the public when the administration leaves office, which doesn't necessarily mean any sort of searchable database.
READ MORE ON VIRGINIAMERCURY.COM >

The Virginia Mercury is a nonpartisan, nonprofit news organization covering Virginia government and policy.