NBC12 Viewpoint: Education is the key to success
Updated: Mar. 15, 2019 at 12:58 PM EDT
By Kym Grinnage | email
This was a really amazing week! I had the pleasure of reading my favorite childhood book "The Cat in the Hat," by Dr. Seuss, to a second-grade class at Woodville Elementary School in Richmond.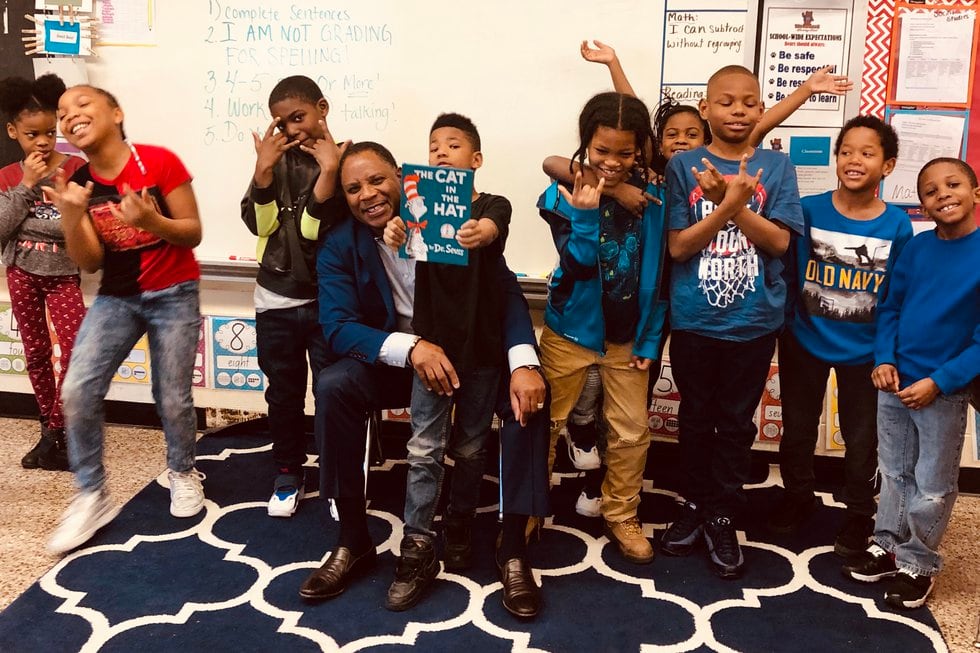 Read Across America Week is one of the greatest weeks of the year. There is no better feeling than being in front of a group of wide eyed second-graders who are hanging on your every word. Great listening, great interaction, but most importantly great questions.
I think I had more fun than they did. I was reminded of how important reading regularly from a very young age is so fundamental for the development of that young mind.
Thank you Lola Mc Dowell for a rewarding experience.
Later in the week, I had the pleasure of a great session on leadership and success with the excellent students from Falling Creek Middle School in Chesterfield. It's amazing what you can do when you have a very engaged audience.
The students from Mrs. Joan Fountain's class, The Future Business Leaders of America, conducted a very professional meeting with class and grace. Protocol was established by the student leaders and off we went.
It's clear that leadership training starts very young, even when you don't already know what you want to be when you grow up. These sixth-, seventh- and eighth- graders asked some great questions that required some really thoughtful answers.
On a final note this week, I want to salute the man whose shoulders I stand on.
After 45 years in the media business, Don Richards will retire at the end of March.
From 1988-2011, Don was at the helm as the vice president and general manager of NBC12 and was later promoted to Group VP for Raycom Media.
Among his many honors, one of Don's greatest moments was his induction into the Virginia Communications Hall of Fame in 2014.
On behalf of your CW Richmond and NBC12 families, thank you Don for your leadership and for being the best of the best.