Fairfax, accusers to be invited to testify at House committee hearing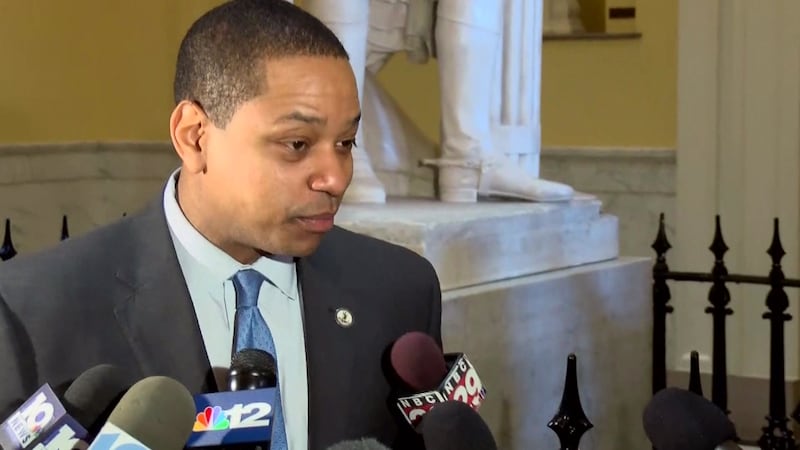 Updated: Feb. 22, 2019 at 6:08 PM EST
RICHMOND, VA (WWBT) - The General Assembly will hold a hearing to investigate two sexual assault allegations against Lt. Gov. Justin Fairfax.
Both accusers have said through their lawyers they are prepared to testify. But Democrats are calling it "political theatre."
It was a short announcement during session on the House floor that rocked the Capitol.
Del. Rob Bell announced Friday that the House Courts of Justice Committee has announced plans to invite Lt. Gov. Justin Fairfax and the women who accused him of sexual assault to testify at a hearing.
There's currently no information on when a hearing would take place if the invitations are accepted.
Lawyers for Meredith Watson immediately responded in a statement saying, "Meredith Watson is gratified that the Virginia General Assembly has announced their intention to hold hearings, and she looks forward to testifying at this forum."
Attorneys for Dr. Vanessa Tyson said she, too, is prepared to testify, but that "Dr. Tyson has also made it clear that she does not want to be embroiled in a highly charged political environment. It is the duty of the leaders on both sides of the aisle in Virginia to establish a bi-partisan path forward that provides for due process for everyone involved and facilitates a thorough examination of the allegations."
Fairfax's spokeswoman Lauren Burke issued a statement saying House Republicans were proposing the hearing to distract from their recent votes against ratifying the Equal Rights Amendment.
"House Republicans want to pursue this historically unprecedented course of action because the accused is a popularly elected Democrat," the statement said. "The path to finding truth and justice should be based on due process and the work of law enforcement professionals.
The statement does not specify whether he will accept the invitation to testify.
Two female delegates spoke out on the House floor against the hearing.
One of them, Delegate Lashresce Aird (D - Petersburg), reiterated to reporters later, "My concerns are that when someone is brave enough to come forward and discuss these types of experiences, that we take it as seriously as possible, and that we do not use it for political theatre."
House Speaker Kirk Cox says the GOP has been proposing a bipartisan hearing all week.
"It would be a subcommitee of the Courts of Justice Committee, five democrats, five republicans," Cox said.
But Democrats say they've not been given specifics, and the investigation is best left to law enforcement.
Said Delegate Lamont Bagby, Chair of the Virginia Legislative Black Caucus, "I was hoping that wasn't the direction they would go."
And House Minority Leader Eileen Filler-Corn said, "It's important to note we would be concerned about impeding any criminal investigation."
A hearing to investigate the claims would be the first step before the General Assembly can consider whether to introduce the Articles of Impeachment.
Copyright 2019 WWBT. All rights reserved.