Two-year home improvement battle solved in two weeks with NBC12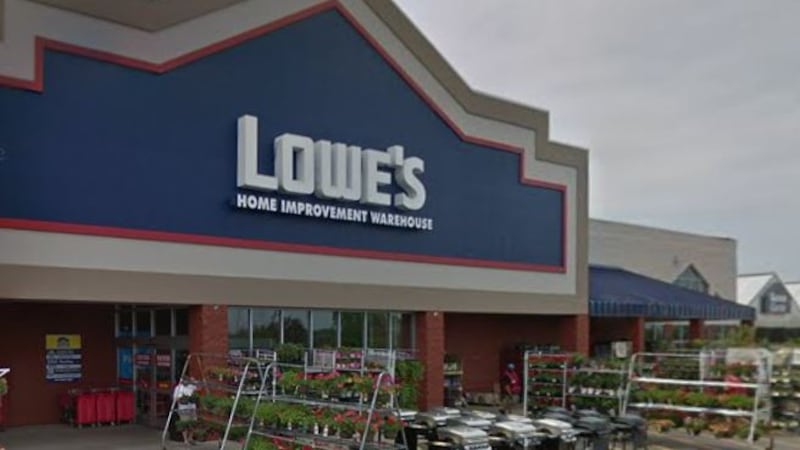 Updated: Feb. 14, 2019 at 9:17 PM EST
RICHMOND, VA (WWBT) - A two-year battle over home improvements was solved in about two weeks once NBC12 On Your Side Investigators stepped in.
Probably the best way to ensure everything goes smoothly during home improvements is to be home when a pricey job is being done. David Binhammer was not.
He says he wasn't home because his wife was in New York and she needed him there. David trusted Lowe's implicitly and says he did business with the one at Winterpock in Midlothian for 25 years.
"The actual Lowe's employees come and fish when I'm not here," said David. "They had a boy scout jamboree here one time when I was in Canada."
So, with confidence he paid $13,950 with his number one credit card - Lowe's American Express. David says he had no reason to fear anything would go wrong with siding and trim installation on his garage, but says it was nightmarish the times he was home.
"I saw them with step ladders against the siding with no like towel or a cushion," he said. "There's dents and scratches in the siding. There's another bent over nail. Like right in your face. They are all like this. I saw them, Diane, carrying cases of this really expensive materials. More than one guy carrying it and then just throwing it on the ground."
Lowe's and the Virginia Board of Contractors put a different gloss on David's concerns. In a letter, the Department of Professional and Occupational Regulation stated it did not violate regulations suggesting it was cosmetic.
"When you tear somebody's roof, how is that cosmetic?" David asked.
David claims the contract terms were not followed which provided for window caulking, a final walk through and a barrier to keep water from falling behind the siding. In addition he says the subcontractor's crew disrespected his property.
"Somebody's gone to the bathroom and wiped himself with the card board boxes and left it all right there. Wow. Who cleaned that mess up?" said David while pointing to himself.
NBC12 contacted that subcontractor, Adams Home Exteriors, Wednesday night. We were told no comment and that their attorney would be calling Thursday. So far, no call.
The resolution with Lowe's is welcomed news. The Home Improvement giant apologized for the delays. David is satisfied but can't disclose the details. He said he had not heard from Lowe's since last June and NBC12 was his last hope.
"You all are going to be the only people who make them make it right." he said.
Copyright 2019 WWBT. All rights reserved.