Police search for driver who hit, killed Virginia grandmother before driving off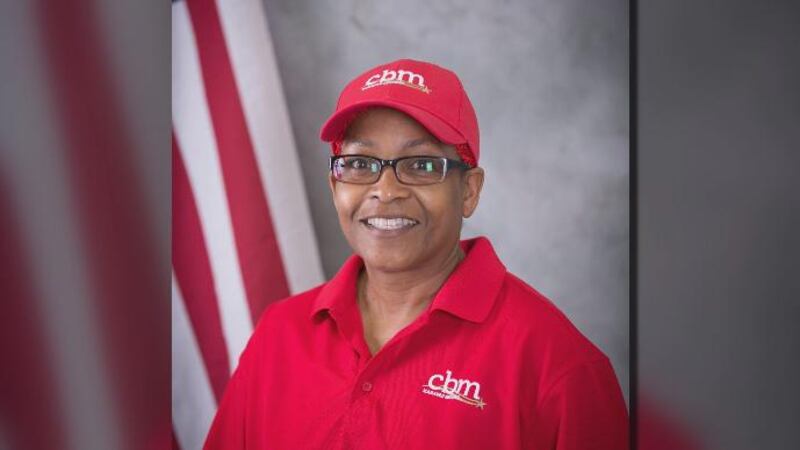 Published: Feb. 15, 2019 at 2:10 PM EST
ROANOKE, VA (WDBJ) - A woman was killed on her way home from work Wednesday night in downtown Roanoke and police say the driver who hit her took off.
Roanoke Police Chief Tim Jones said Linda Pierson, 58, a mother and grandmother, was leaving work at the kitchen in Roanoke City Jail. She was hit and killed by a driver at the intersection of Campbell Avenue and 5th Street.
Jones is asking the public's help to bring closure to this case and closure for Pierson's family. And news of the fatal crash is driving conversation on Roanoke's Streets.
Vice Mayor Joe Cobb was taking pictures Thursday of the spot where Linda Pierson was hit and killed.
"Just to check the cross walks to see if there were any signals and just kind of look from a different perspective at this intersection," he said.
Cobb said he's going to take his pictures and his concerns to the city manager.
"I travel this every day," he said. "And I never want to hear about a fatality. But if there's something we can do as a result of an accident, as unfortunate as it is to remedy the situation and make it better, I think we're interested in doing that."
It was the owner of Downshift, a bike store near this intersection, who asked Cobb to check it out.
"We saw that the road had been blocked off and that police were doing something in the intersection," said Owner Stephen Ambruzs, who was worried about his customers.
"We have a ton of people that walk or bike into this shop and so my first thought was, Oh My God I hope I don't know the person.' Not that that makes it any less important or tragic," he said. "I was just hoping for the safety of all my friends and family who visit us."
Roanoke Police Chief Tim Jones described what he thinks happened Wednesday night.
"She was struck by a vehicle we believe would have been coming southbound on 5th Street up the hill," Jones said, pointing down the street.
Kevin Berry, a concerned neighbor, said he was on his way to the police station to find out more about what happened and then onto City Hall to air his own grievances.
"I jog through this intersection, walk through this intersection, night and day," Berry said. "And it doesn't matter when it is - always a dangerous intersection."
The chief is asking for surveillance video, tips and compassion to bring closure to this case and to a family's grief.
"It's Valentine's Day and here we are talking about a tragic unfortunate loss of life from someone who we understand was leaving work to go be with family. It doesn't get much more tragic than that," Jones said.
Copyright 2019 WDBJ. All rights reserved.