Community rallies after beloved Tommie, the dog tied to pole and set on fire, dies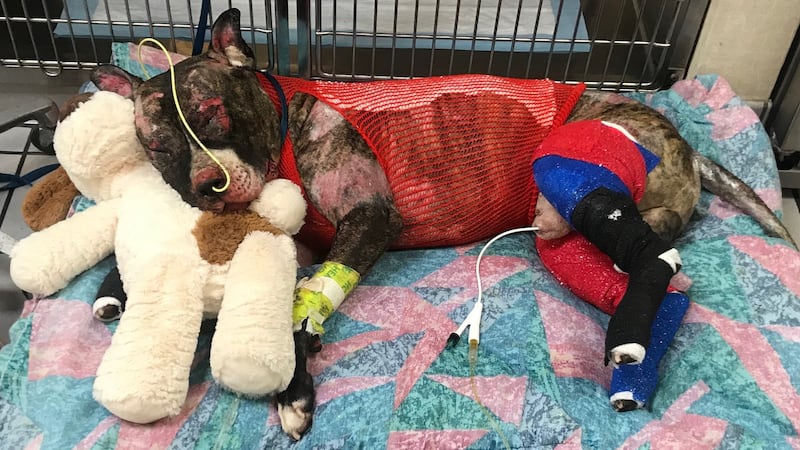 Updated: Feb. 15, 2019 at 11:19 PM EST
RICHMOND, VA (WWBT) - The community is rallying after a dog that was set on fire at Abner Clay Park on Sunday died.
Richmond Animal Care and Control said Friday afternoon that "thanks to a very generous donor," Tommie will be laid to rest at the Pet Memorial Cemetery on Saturday, Feb. 23.
Originally, a public service had been planned, but RACC announced a change Sunday due to the overwhelming response it received. Instead, the shelter planned an open house each day from Tuesday to Saturday to show how the donations people send get put to use every day.
"A thousand people said 'Yes, I'm for sure coming. And then six-thousand in addition to that said 'I'm interested in coming.'", Christie Chipps Peters said.
She adds that Pet Memorial Park – where Tommie is to be buried - may only accommodate about 50 people.
RACC said details will be shared in the future about how to visit Tommie's grave site.
A Team Tommie Facebook group was created for people to share their grief. Additional updates will be shared on the group page.
RACC said during the week that donations for Tommie had poured in throughout the week after the dog was found badly burned.
His burn wounds impacted his entire body and on Wednesday morning RACC posted to Facebook that "our plans for treatment are changing."
The shelter reported that Tommie took his first steps since being burned on Thursday.
Earlier this week, City Councilwoman Kim Gray said she has been working with Richmond Police to put more security at Abner Clay Park where the incident took place. Gray said the park has been a part of her life for years, and that she was taken back knowing that someone could be capable of such cruelty.
"Anyone who's this cruel to animals is a pretty depraved individual, and it's scary to think that they're walking around among us," Gray said.
The councilwoman says she's been putting forth efforts to get more security cameras in place, and is now working with police to help prevent future incidents like Tommie's.
Tommie, a male pit bull, was burned over more than 40 percent of his body after being tied to a fence post and covered in a flammable liquid. RACC has set up a reward fund to capture the person who did it. You can donate to the shelter here.
Witnesses said a man wearing multiple layers of pants was seen running from the area towards Belvidere Street. Christie Chipps Peters of RACC says firefighters from Engine 5, which is nearby the park, quickly rushed over to put out the flames.
"They literally opened their bay doors and saw him on fire and ran across the street with their fire extinguishers," she said.
RACC is offering a $25,000 reward to anyone who may know anything that can lead to an arrest.
On Friday morning, RACC officially posted notice of his death – and since then they say feedback has ranged from angry to grateful that Tommie died surrounded by people that truly cared about him.
"It's like a tidal wave of kindness that takes your breath away. We go back and read our posts and come out crying because it's just so nice, in a world that is just so ugly sometimes," Chipps Peters said.
Earlier this week, Senate bill 1064 was voted in unanimously by the courts.
The bill was introduced two years ago by Senator Bill DeSteph (R-8), and its purpose was to protect animals that go through abuse – whether they live or die.
Senator DeSteph says current laws stipulate that if someone were to harm an animal but they live, it would only be considered a misdemeanor.
"What this does is harshens the penalty based on the act. The act of beating or torturing a dog is a felony. So we do it on the act, not the outcome," the senator told us.
He adds that the bill is headed to the House floor on Monday, and is hopeful that it may be signed into law next week.
On Friday, RACC also announced a newly created "Tommie Fund" to help provide emergency vet care to animals in need at RACC.
This includes #teamtommie shirts that are available through Richmond-based Bonfire. The shirts are black with the message "#teamtommie love wins." Donations are already exceeded $36,000 - and that's quickly rising!
Items in memory of Tommie have now been placed on a fence at Abner Clay Park.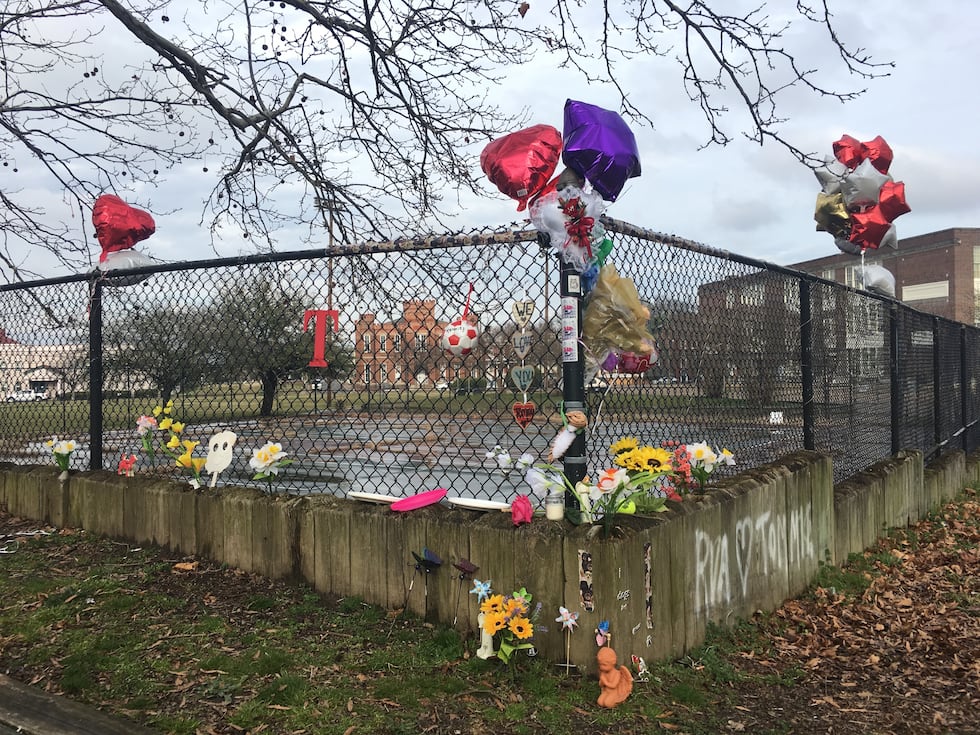 "It's a sad story, but knowing that all this unity came from it is nice," Jaime Escenellas, who came to view the makeshift memorial, told us.
Anyone with information about the suspect is asked to call Crime Stoppers at (804) 780-1000.
Copyright 2019 WWBT. All rights reserved.