Historian sheds light on Northam's 'indentured servant' comments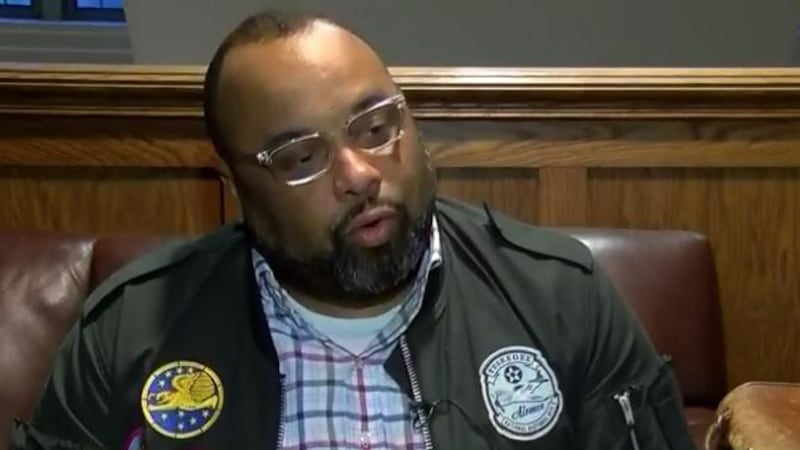 Updated: Feb. 12, 2019 at 4:50 AM EST
RICHMOND, VA (WWBT) - Controversy continues for Virginia's governor following his comments "Face the Nation" on Sunday morning.
Gov. Ralph Northam referred to the first Africans to be brought to Virginia as "indentured servants" rather than slaves. There's a wide range of reactions, with some even saying the governor isn't technically wrong with that reference.
Experts say context and word choice are key, especially with tense moments involving race and leadership in Virginia.
"If you look at Virginia's history, we're now at the 400-year anniversary, just 90 miles from here in 1619 the first indentured servants from Africa landed on our shores in what we call now Fort Monroe," Northam said in the interview.
"Also known as slavery," interviewer Gayle King fired back.
There began the firestorm.
"He's not entirely wrong but without context, I knew how it would land," said Dr. Julian Hayter.
Hayter is a Historian at the University of Richmond.
"I recognize that there were going to be people who would assume that Gov. Northam was trying to gloss over the harsh realities of slave life by using the term of indentured servitude," Hayter said.
Plantation slavery, which was specifically linked to being black, didn't exist at that time. But Hayter says the way Africans were brought to Virginia laid the groundwork for slavery as we know it.
"They came here in bondage," he said.
That's the tone for how they were treated.
"These people come as property," Hayter said.
While indentured servants were considered property, too, historians say the dynamics were different.
"People who came from England to the U.S. to work in that capacity came here under the assumption that would be able to be one day free," he said.
Historians confirm the first Africans in Virginia not only arrived as slaves, but most remained enslaved, opposed to indentured servants who could become free after working off their debts.
"I would have said 'I would not have referred to them as indentured servants. I would have said these people came in bondage and while they may have worked in an indentured capacity from time to time, they came here in bondage and in many instances, they lived as slaves,'" Hayter said.
On Monday, the governor said it was a historian who advised him to use the indentured servant terminology.
He says he is "still learning and committed to getting it right."
Former Virginia Governor Douglas Wilder posted on his personal website in response to the state's recent political scandals, "We will get past this moment of upheaval, in the Commonwealth, as we have overcome far more, together."
To read his full statement, click here.
Copyright 2019 WWBT. All rights reserved.