Teacher honored for making a difference beyond the classroom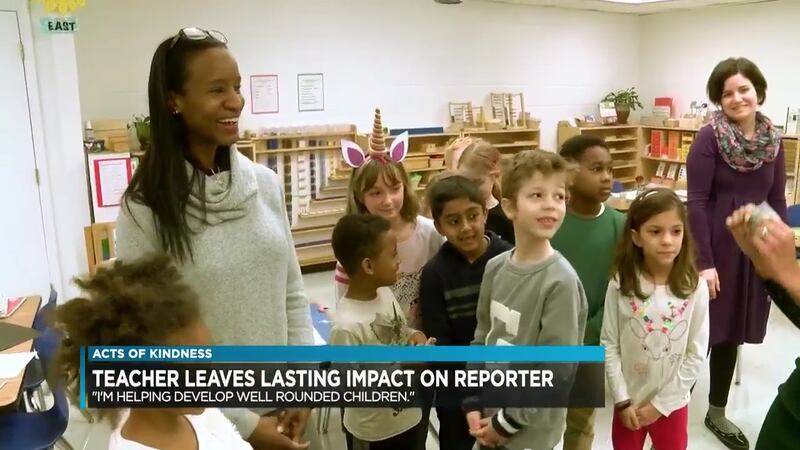 Updated: Feb. 5, 2019 at 5:45 PM EST
RICHMOND, VA (WWBT) - Ms. Julisa Robinson has spent more than two decades teaching amazing little boys and girls, at Richmond Montessori School.
"I grew up thinking I didn't want to have kids, and didn't want to be around kids, and I just loved every moment from the time I step foot in the door," Robinson said.
It's the innocence behind the eyes of every child, paired with her desire to give them a strong foundation, is what keeps her going.
"I'm helping develop well-rounded children, respectful children who appreciate diversity and the difference in everyone," Robinson said.
She's even had a major impact on NBC12′s very own Jasmine Turner, and she'd be the first to tell you that she wouldn't be where she is today if Robinson wasn't "by her side."
"When you think about the people you've known your whole life as soon as you can remember things, Julisa is in that category," said Turner.
Jasmine was just a toddler when she met Ms. Julisa for the first time inside of a Richmond Montessori classroom. Since then, Robinson has played a key role in molding her into the woman she is today, even after graduation.
Robinson's reach goes beyond any lesson plan, it's the intangibles that matter most. Turner says she always admired Robinson's calming spirit, and during tough times, she is always there.
Copyright 2019 WWBT. All rights reserved.