Restaurant owner responds to opossum photos posted online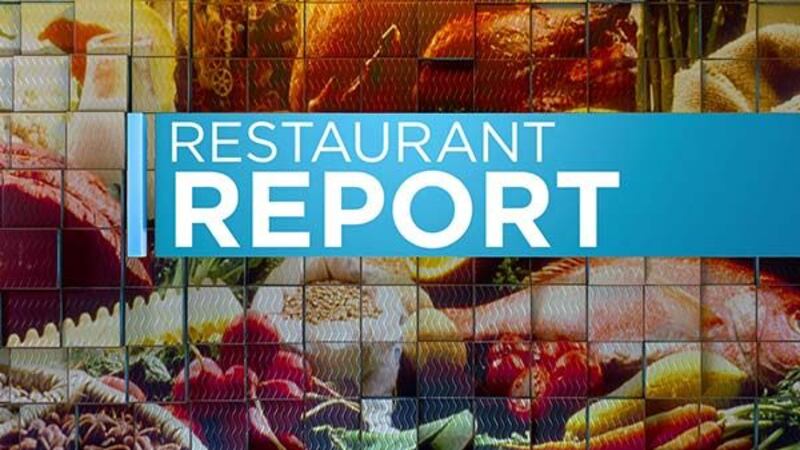 Updated: Dec. 5, 2018 at 10:30 PM EST
RICHMOND, VA (WWBT) - Some former employees of a popular Richmond eatery posted pictures on Facebook and Reddit, saying they show an opossum, flooding and other problems inside the building.
The restaurant owner said those pictures are from a few months ago, and they don't tell the whole story. The restaurant usually earns good inspection scores. He invited our camera inside, he says, to set the record straight.
"There was like a opossum running around and we were like, 'Oh cute, but also gross,'" said Sammi Lanzetta, a former employee of My Noodle & Bar at 1600 Monument Avenue in Richmond.
"We eventually captured the opossum and let it back outside," she said.
Just before Thanksgiving, former employees posted the pictures on Facebook and Reddit. Lanzetta said she also saw some roaches and plumbing leaks in the restaurant.
"Health code violations and serious, serious plumbing issues," described Lanzetta.
But My Noodle & Bar owner Joe Kiatsuranon said those pictures are from a few months ago. He said an opossum did get into a back room behind the restaurant.
"It never got into the kitchen," he said. "Never in the kitchen. The opossum is about like three months ago."
Kiatsuranon said the restaurant flooded in September from rain that came through an adjacent apartment window and was quickly cleaned up.
"The picture you see where the napkin, the box," said Kiatsuranon, "They put the towel down here trying to stop the water running inside the restaurant."
After the photos were posted, a Richmond Health Department inspector went to the restaurant last week and noted ceiling pipes were leaking in the kitchen.
"Come over here," Kiatsuranon said, leading us to the kitchen. He showed us that he replaced the ceiling a few days after that inspection.
Saying the leak came from the apartment building where the restaurant is located, he said, "It's coming from upstairs. It's not from our pipe. So everything that happened is from their part, not from our part."
The inspector also noted on the report that there were pests and harborage conditions in the dish washing area.
Kiatsuranon tells us the problem has been cleared up. He added, "We have the pest control come every month. So we pay them, we have the receipt."
Lanzetta said she felt it was important to speak out.
"The reason why it hasn't been more public knowledge is because the restaurant circle is so small here and nobody wants to be seen as unhireable," she said.
But Kiatsuranon said these problems are common in Richmond's old, historic buildings and that everything has been fixed.
He said he hopes people who see the photos will understand they are not a complete picture.
"You have to listen to two sides, that's what I want people to know," he said.
The restaurant is open for business and the Health Departments plans to re-inspect it in two weeks.
Kiatsuranon also sent us the following statement on the matter:
"Both the management of the building, as well as we here at My Noodle, are very concerned about our guests. We are all very responsive to any problems that come up. For over 75 years, this has been a premier address for residents who enjoy the charm that the Fan has to offer. Richmonders have come to love restaurants housed in historic buildings and with any older building there are ongoing concerns about maintenance. Any issues we have here, are issues that every restaurant in such buildings are facing daily.
"Unfortunately, in today's atmosphere where anyone with a real or imagined complaint can go online and make any claim they care to make; all businesses deal with PR nightmares. I can assure you that my friends eat here. My children eat here. I am going to do everything possible to address any concerns."
Copyright 2018 WWBT. All rights reserved.