Proposed food-sales threshold for Virginia's liquor-ratio rule won't help small businesses, owners say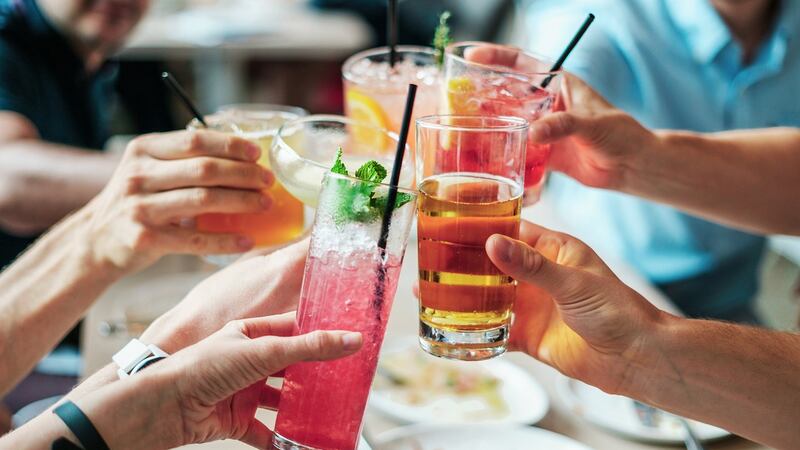 Published: Dec. 6, 2018 at 1:23 PM EST
Billy Baldwin has owned his restaurant along Virginia Beach's Oceanfront strip for 16 years.
He's added entertainment to attract wandering tourists and offers deals like $2 tacos to draw people in.
Still, there are some years Baldwin says he takes a loss because of Virginia's liquor ratio requirement, which requires that a minimum of 45 percent of sales at establishments with mixed-beverage licenses must come from food and nonalcoholic beverages.
To get more food sales, Baldwin says he offers specials to entice drinkers to order something rather than pass on a meal altogether.
"The math doesn't work," Baldwin told Virginia Mercury. "So you either have to lower the pricing … or deeply discount your alcohol during happy hour to get people to come in and eat. Either way, you're taking a loss that you shouldn't have to, in my opinion."
Right now, Virginia regulates liquor sales in restaurants by sales price, and only 55 percent of annual sales can come from liquor (beer and wine don't count toward the percentage). The rule has been in place since the 1960s and is the mechanism for banning full-fledged bars in the state.
The Senate's Subcommittee on Alcoholic Beverage Control recently drafted legislation that would exempt restaurants from the ratio rule if they sell more than $500,000 in food every year, along with some other changes.
Implementing that threshold would free 59 percent of Virginia's restaurants from the ratio rule, ABC officials estimated.
But that probably doesn't include most small operations, some restaurant owners say.
Sen. Bill DeSteph, R-Virginia Beach, who chairs the subcommittee working on the legislation, said $500,000 a year in food sales — which works out to about $9,600 a week — sounded too high to him also. He's spent years trying to make changes to ABC regulations.
"I don't necessarily think that's a doable number especially if you're in a small town," he said. "I just really don't think that unless you're in a large metro area that you're going to be able to meet those numbers."
DeSteph said the $500,000 figure was agreed upon by a handful of longtime restaurant owners from the Richmond area and attorneys in the Division of Legislative Services, which helps with the technical writing of legislation.
The ratio proposal could become a different bill, DeSteph said, so lawmakers can debate the threshold more.
"You have some groups that disagree with lowering the ratio at all because it would create a tremendous amount of competition," he said.
This year's effort to alter the ratio rule was accompanied by new discussions of what to do about new businesses that serve expensive craft spirits.
Mac McCormack, a restaurant owner in Richmond who has lobbied to change some ABC regulations over the years, became a poster child for those kinds of establishments, often referenced by his first name only at legislative meetings.
At one of his restaurants, specialty whiskey shots can cost thousands of dollars.
He's suggested a scaled model of the ratio rule based on restaurants' capacity, which would take into consideration that in small places, people may not pay as much for food while buying more alcohol. In larger places, that discrepancy can often be made up by the sheer number of people buying from the business.
Proponents of the ratio rule have said at past subcommittee meetings that loosening or ditching the ratio is a public safety concern and would create bars that could be unruly.
Michael Byrne, a member of the Virginia Restaurant, Lodging & Travel Association and director of operations at Richmond's Tobacco Company restaurant, has been a vocal proponent of keeping the ratio rule as it is.
He declined to be interviewed for this story, but said via email that the association "is not interested in the $500K proposal."
DeSteph doesn't know if this will be the year the ratio changes. He has introduced bills to change ABC regulations for several years and they're not always successful.
"He's fighting an uphill battle," said Baldwin, who has worked with DeSteph on ABC regulations. "There are places that just don't want to adhere with the times."
Restaurateurs around the state want to see some changes, though.
Under the current formula, Baldwin estimates he has to sell 81 cents of food for every dollar of liquor he sells, so he often discounts food to get people to buy more of it. It means he's usually losing money on food.
And there have been years where he struggles to hit $500,000 in food sales.
People come to Baldwin's restaurant — which he calls a bar — to drink, not to eat, and many customers are opting to buy more expensive liquor.
Mike Standing, another Oceanfront restaurant owner in Virginia Beach, said that's the flaw in some ABC regulations.
"Alcohol consumption is the same but why should that small business have to sell more dollars in food if the consumer is picking a different priced item?" he said.
Standing said he doesn't think the $500,000 a year threshold is too high, but some ABC regulations force bars to take losses.
"Anything would be an improvement," he said. "But I think we're all gonna look back one day and just giggle at how silly things were."
The Virginia Mercury is a new, nonpartisan, nonprofit news organization covering Virginia government and policy.